Podcast: Play in new window | Download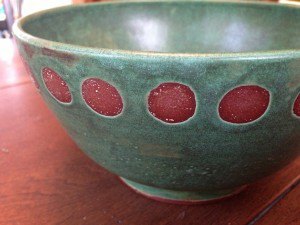 This is the first of the show notes for The Potters Cast. Because this is me, Paul Blais giving an introduction to the show, I thought I would take a moment and introduce myself here on the website also. I am a hobby potter that totally loves clay. I also love people and talking. I also am a podcaster for another show called Doubt The Doubts (www.DoubtTheDoubts.com). I've been wanting to serve the pottery/ceramic community for a log time with a podcast that was totally dedicated to them. This is show is it.
Here are a few examples of my work.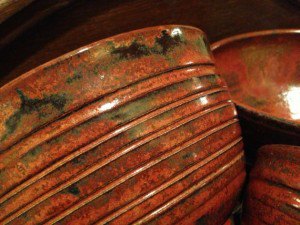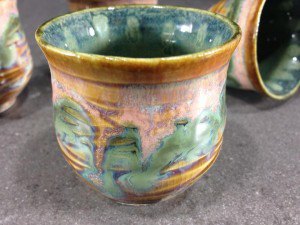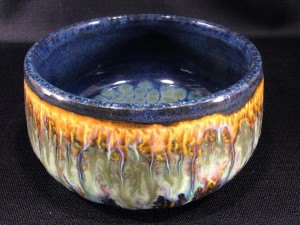 All of my work is currently fired to cone 6. I am not a glaze technician, but I do plan on growing in this area. Currently I use commercially available glazes for my work. My main work station is my Brent wheel. I love the strength and reliability of this wheel. Here's a shot of me in my studio.
So that's me in a nutshell. For more information about me or the podcast, check out the about page. If you would like to read more about my journey as a cancer patient, then check out my personal blog.
Lots of love to you.