Podcast: Play in new window | Download
Thomas Aitken | Episode 105
'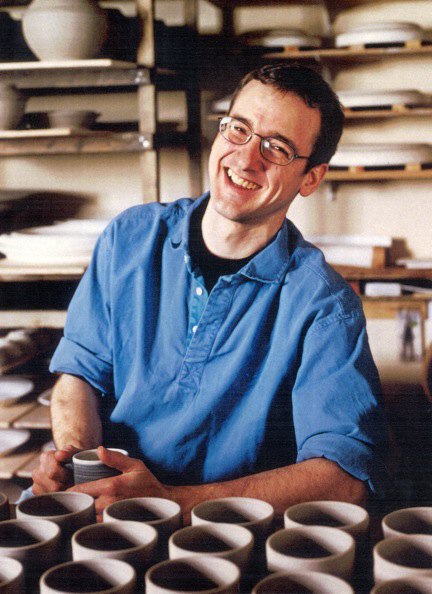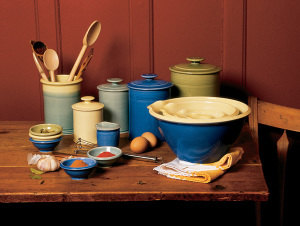 Made to be used' is perhaps the best way to describe Thomas Aitken's work. From as early as he can remember Thomas has loved to make things that work. And throughout his training and professional life he has continued to develop functional ceramic objects for use. Starting his ceramic studies at Red Deer College, Alberta and completing a BFA:Ceramics at the Nova Scotia College of Art & Design in 1995. An interest in
European ceramic traditions led him to study at the University of Wales Institute Cardiff, U.K. where in 1997 he graduated with a Masters in Ceramics. Then back to Canada to set up a studio in Toronto. Five years later he moved his home and studio to the village of Warsaw, near Peterborough, Ontario. Here he works full time developing his own work and collaborating on joint projects with his wife Kate Hyde. His work is widely sought after and is in a number of collections around the world.
SPONSORS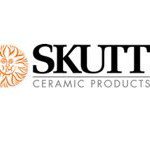 Number 1 brand in America for a reason. Skutt.com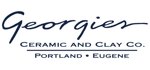 For all your ceramic needs go to Georgies.com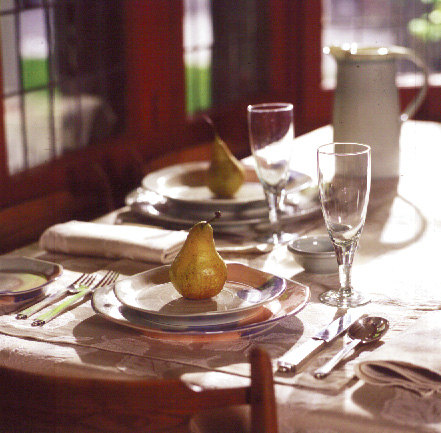 HOW DO YOU KEEP YOURSELF INSPIRED?
I apprenticed with a potter named Scott Barnim, a well-established, good maker and I remember about five or six years into my business I phoned him up one day and said. What do you do when you hit a wall? He said, Get yourself some nice sheets of plywood and make yourself some new ware boards, then you'll fill them up and feel better. I fell over laughing. And I did and it was actually great because you can't leave a bunch of ware boards unfilled, it just doesn't feel right. So there are ways to trick yourself into making. Work creates work.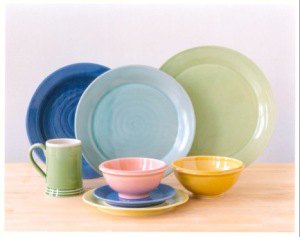 HOW HAS YOUR PRACTICE CHANGED OVER TIME?
I have aged almost twenty years since I started this and as one might suspect it is a very physically demanding job, which is one of the reasons I like it so much. It keeps your body moving. So I do yoga, I have been doing yoga for about ten years now. I find that it really, really helps with the flexibility, balance, and movement because I started to feel like I was imploding. My body was just crushing itself to make these objects. So I modify everything in my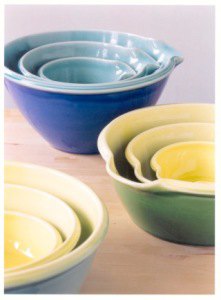 studio. Wheel height. stool height, everything. Things like that have helped me maintain a healthy practice or what I would think is as healthy as possible.
WHAT IS YOUR FAVORITE PIECE YOU LIKE TO MAKE?
Over the years I have really liked to work collaboratively with other people and mostly I have been working collaboratively with my wife. Those pieces are always fun and just a little off the wall.
IF SOMEONE WANTED TO BE A FULL-TIME POTTER WHAT ADVICE WOULD YOU GIVE HIM OR HER?
I would have to say just pin it. Go as hard and fast as you can and learn as much as you can from anybody and everybody that is around you.  Immerse yourself in the idea of being a potter. Make a ton of mistakes and in the process you've made a ton of work.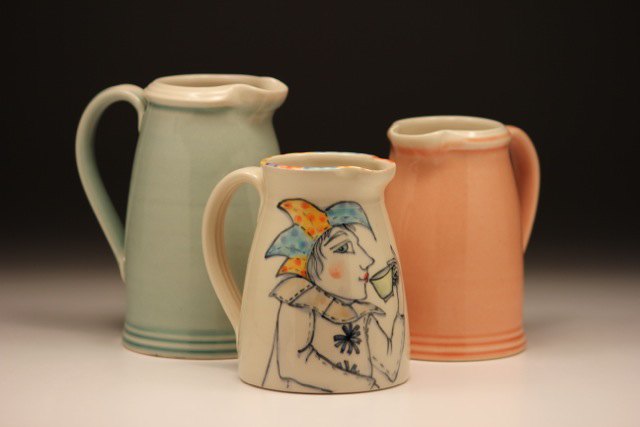 The Shipping News by E. Annie Proulx
Contact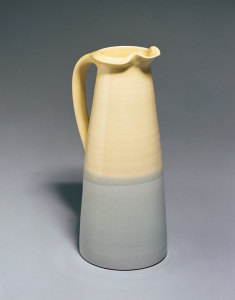 `