Podcast: Play in new window | Download
Guy Mitchell | Episode 108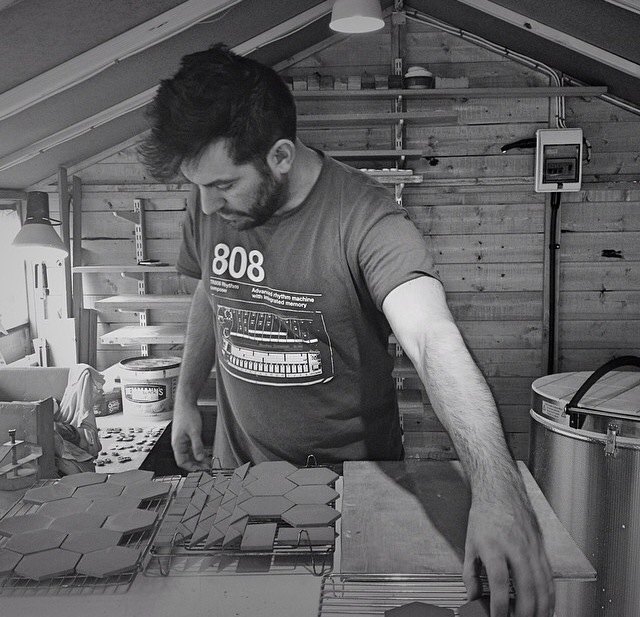 Guy Mitchell makes handmade stoneware tiles on the North East coast of England. Guy prefers hexagonal, triangle, and rhombus shapes to traditional squares. Guy mixes his own glazes and loves experimenting with surface and color.
SPONSORS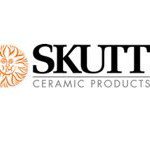 Number 1 brand in America for a reason. Skutt.com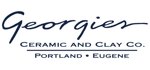 For all your ceramic needs go to Georgies.com
HOW DO YOU CONTINUE TO STAY INSPIRED?
I do use Pinterest for inspiration. I have a board on Pinterest that is literally called inspiration for ceramics. It is not just pictures of pots, there are African textiles, there's Japanese pots, there's textures of feathers, there is Scandinavian mid-century design things, there is all sorts of different things on there. Lots of  geometric tile layouts and repeated patterns and things like that.
The other thing is the inspiration comes from the actual making itself. it's messing about with the clay or messing about with the glazes. It is experimenting with that that can then inspire you to do something else with it.
DO YOU SEE YOURSELF AS MORE OF A DESIGNER OR MORE OF AN ARTIST?
It is a bit of both. I see at as having two hats and I kind of swap between them. I would say a designer.
WHICH PART DO YOU LOVE THE MOST IN THE PROCESS, DESIGNING OR MAKING?
The making. Generally, a lot of the design comes after the making.
HOW HAS YOUR PRACTICE CHANGED OVER TIME?
When I set out to start making tiles I don't think I necessarily started out to make the tiles that I am making now. I had a very basic simple idea that I was going to make square tiles, I was going to make earthenware tiles. I was going to make them a few different colors, the body color and white and black slip.  Somehow I got a really nice glaze that just happen to work on a hexagonal tile that I had cut out and it all just came together. like in one tile pretty much and I have pursued that direction. My earthenware experiments did not go well so I switched to stoneware basically.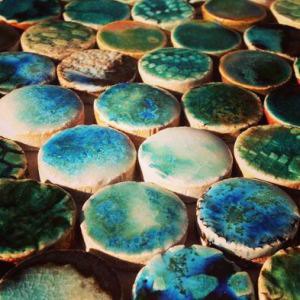 WHAT ADVICE WOULD YOU GIVE TO A NEW ARTIST OR DESIGNER JUST STARTING OUT?
Have faith. Keep going. Have confidence in yourself. Don't be afraid to go off in  a different direction if things seem to be going better in that direction. Stay true to what you feel is right.
 RECOMMENDED TO READ


The Craft of the Potter by Michael Casson
Pottery Materials by John Colbeck
Contact