Podcast: Play in new window | Download
Larry Elardo | Episode 109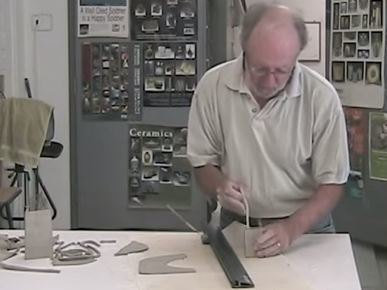 Larry Elardo is the owner of M Street Potters, a ceramic studio that is dedicated to creating one of a kind works of art with clay. Larry makes functional and sculptural ceramics. When it comes to Larry's functional ceramics he adds a bit of a twist: some is for food while some is furniture.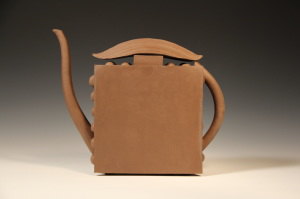 SPONSORS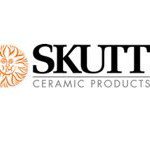 Number 1 brand in America for a reason. Skutt.com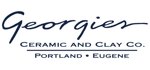 For all your ceramic needs go to Georgies.com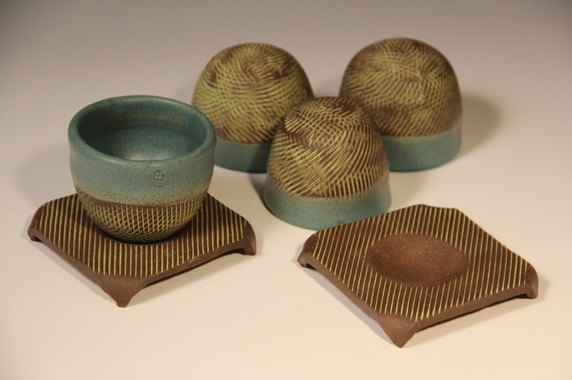 HOW DO YOU KEEP YOURSELF INSPIRED?

Sometimes my students inspire me because I see them doing stuff that is different from what I am doing. A lot of my large pieces came from a conversation I had with a student who was complaining about our kiln being too small. I told them to get bigger outside the kiln and that led to more sculptural pieces that are multi-section pieces. Sometimes a student can inspire you by a question they propose. And of course you look at everything. I am constantly looking at books and techniques.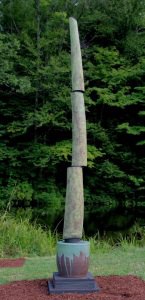 WHAT IS THE SCARIEST PIECE THAT YOU HAVE MADE?
Well they are all scary at some point, at least the first time you make them because you never know for sure that they are going to work until they are done. I would say most everything I do scares me at some point.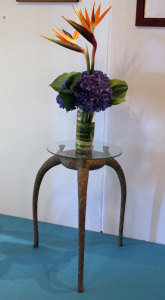 HOW DOES ART SHAPE YOUR VIEW OF LIFE?
It allows you to make mistakes for one thing. You don't have to be perfect. Making mistakes is really how we learn a lot about what we do and who we are and what we are capable of and what our limitations are.
DO YOU THINK ART SHOULD BE FUNDED?
The more funding you can do for art the better. Here is what most people in the world don't realize, is that creativity is really kind of the energy center behind everything that we do. Whether you take your creativity and use it in the engineering world, the software programming world, or whether you use it to make bells like I do, you have got to expose people to areas where we can allow that creativity to flourish.
IF SOMEONE WANTED TO EXPAND THEIR LIVES AND "THINK BIGGER THAN THE KILN", WHAT ADVICE WOULD YOU GIVE TO THAT PERSON?
Just don't let yourself be limited by anything, if that is all possible. Work beyond what your own limitations are. We do not know what our limits are until we try things. So go for it, that is all I can say.
BOOK RECOMMENDED TO READ
Handbuilt Ceramics by Kathy Triplett

Contact