Podcast: Play in new window | Download
Jeremy Ogusky | Episode 110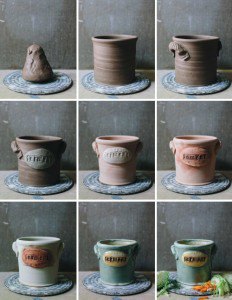 Jeremy Ogusky is a studio potter, husband, pizza lover and passionate fermenting evangelist living in Boston, Massachusetts. In Jeremy's former public health life, he engaged in HIV/AIDS prevention with the Peace Corps in Southern Africa, health education in South America, and public policy in Washington, DC. Jeremy's current studio practice draws from his global health experiences and Jeremy is truly excited and proud to craft beautiful & useful functional ceramics.
SPONSORS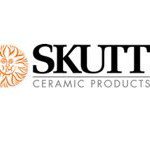 Number 1 brand in America for a reason. Skutt.com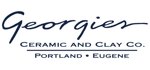 For all your ceramic needs go to Georgies.com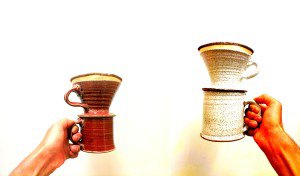 WHAT IS YOUR STRONGEST CHILDHOOD MEMORY FOR CERAMICS?
I think it was when I was in high school actually learning ceramics for the first time. I remember I enrolled in a ceramics class because I was kind of a lazy sophomore in high school and I thought ceramics would be easy. One of the first days of class my ceramics teacher, he did not know much about ceramics so he
brought in guest potters. One of the very first days he brought in a Korean potter who was really fabulous, he had been working for decades. He was a real master and he did not speak English so we just watched him work. He put probably 30 lbs of clay on the wheel and just threw off the hump, sort of Korean style, and it was just fascinating for me to watch this.
DO YOU FIND YOURSELF WATCHING YOU-TUBE VIDEOS OF OTHER POTTERS ON THE WHEEL  AND BEING INSPIRED THAT WAY?
No, not that much. Nowadays I am more inspired by other fields. Right now it happens to be chefs and food. Working with restaurants has been really inspiring, meeting other artisans that are creating food. Figuring out how to make stuff that complements them has been really cool. I think in general the collaborations that I have done have been the most inspirational. I've worked with a beekeeper making mugs she can sell with her honey and tea and working with a local barber shop and making mugs for them to use in their traditional wet shaving. It is really cool when people reach out to me for that kind of thing.
YOU HAVE BEEN BACK DOING CERAMICS THE LAST 5 YEARS, HOW HAS YOUR PRACTICE CHANGED?
In the beginning I was making things I thought people were interested in, so I would have ideas, maybe this is great for the market, and I would make new pieces and go to craft shows and would see what the response was. I would try to innovate, but it was coming from me. Whereas now 5 years later, I am more responding to what others want. It is less from my own creative mind and the pieces I make are more reacting to what others want. It is more working with others and figuring out how do I solve problems using ceramics for other folks.
GIVE ME A REAL LIFE SITUATION THAT INSPIRED YOU TO CREATE SOMETHING NEW.
A chef friend of mine in my neighborhood, is building out his restaurant and as a way to launch his restaurant he is organizing a number of pop-up dinners. We talked about what the dinner could look like and ways I could complement the dinner. And we developed together a bunch of bowls and cups that will be used as serving vessels for specific dishes that he is creating.
 RECOMMENDED TO READ
Lucky Peach Magazine
Contact