Podcast: Play in new window | Download
Kim-Anh Nguyen | Episode 114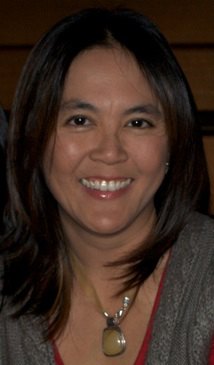 The majority of Kim-Anh Nguyen's work is based on the process of coiling, a simple technique which has been used from the earliest times. The inspiration came from indigenous cultures' traditional woven textile and basketry.
Underlying Kim-Anh's work is a profound respect for the historical and cultural significance of indigenous people (the Montagnards, or mountain people of Vietnam and the Aborigines of Australia). Most of the works depict aspects of the landscape, which is crucial to all indigenous peoples.
SPONSORS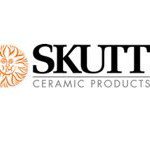 Number 1 brand in America for a reason. Skutt.com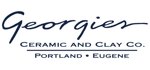 For all your ceramic needs go to Georgies.com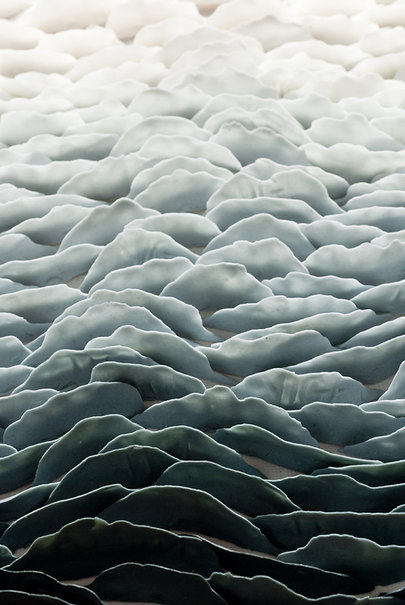 HOW DO YOU CONTINUE TO STAY INSPIRED AS AN ARTIST?
For one I guess the energy has to be there to do it. Like I said, it is a break from family life that is something different,it is a creative outlet. It energizes me and give me as much as I put my time into it. I do get returns. So I use it in some way as an outlet to give me a balance in life.  I guess nature as well, I try to walk most mornings. That has been my inspiration, beautiful Australia, especially the Outback.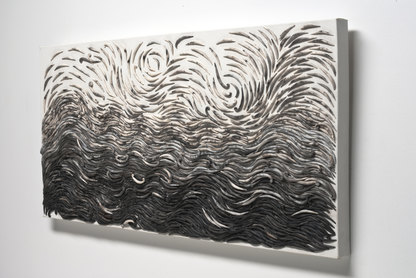 DO YOU SEE YOURSELF AS AN ARTIST OR A CRAFTS PERSON?
An artist. I guess using a craft but ultimately I do see myself as an artist.
WHAT DO YOU THINK IS THE DISTINCTION BETWEEN THE TWO?
Craft is very technical and something you make with your hands. As an artist it is not only the making but the concept behind the piece of work you make, that brings forth more than just an object.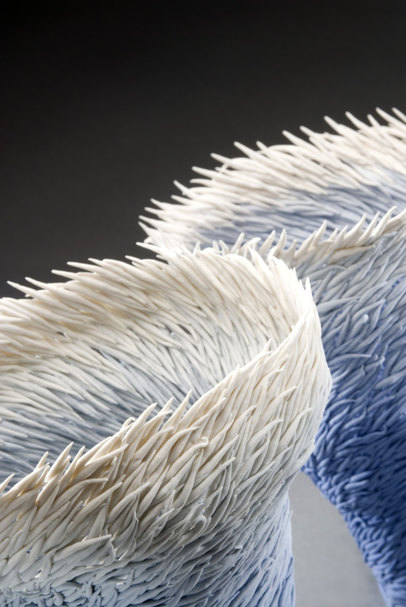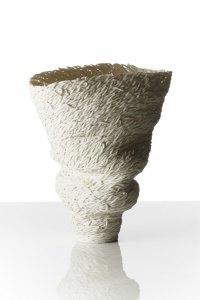 WHAT WOULD BE YOUR DREAM PROJECT?
I would like to create something that would take many, many years to do. At the moment I am working on some wall pieces. For the last few years I have put my work on the wall, a big piece anyway. I hope to do things on a larger scale.
RECOMMENDED TO READ
The Journal of Australian Ceramics-Magazine
Craft Arts International-Magazine