Podcast: Play in new window | Download
Amy Sanders | Episode 115
Amy Sanders is a mom, wife, and potter whose earthenware vessels create a balance of visual elements of form, texture and pattern with utility. She currently works as a studio artist, teaches adult handbuilding classes at Clayworks Studio, and conducts workshops across the United States.
SPONSORS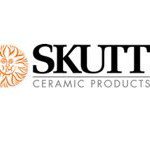 Number 1 brand in America for a reason. Skutt.com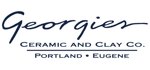 For all your ceramic needs go to Georgies.com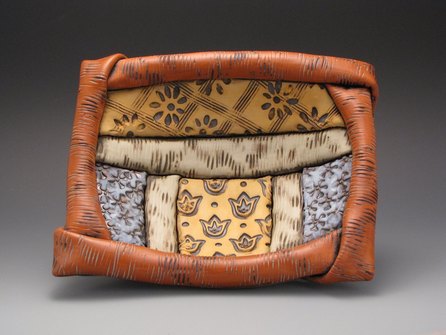 HOW DO YOU KEEP YOUR CREATIVITY FRESH AND EXPANDING?
I do a lot of looking at things that are not necessarily clay. I try really hard not to look at contemporary clay for inspiration because you don't want to be mimicking what someone else is doing directly. I look at a lot of textile stuff, one of my favorite books to look at is called Textile Designs, and it is just literally a swatch book full of historic textiles and fabric designs.Also,  I teach a couple of classes to adults and I work really hard to come up with new things. I like to teach them as many new things as possible and this often leads to few forms I do in my own studio.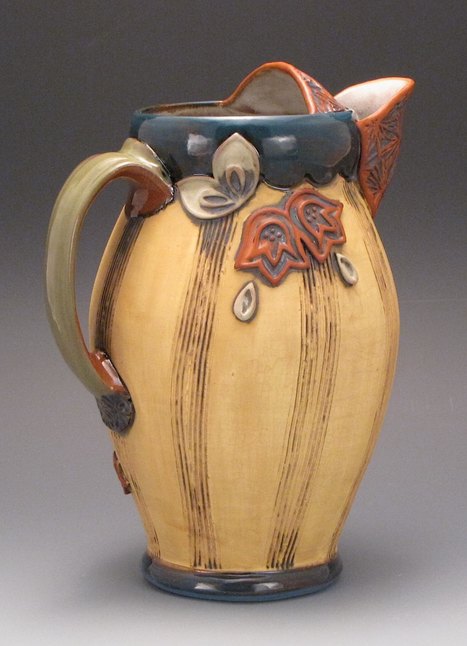 WHICH FORM DO YOU LIKE MAKING THE MOST?
I am a very fickle potter and the new thing right now is my favorite, but I've really been into bowls lately.It is just a nice, open form. It is very functional depending on the size, you can serve things, you can eat out of it. It looks beautiful just in the middle of the table.
WHAT HAS BEEN YOUR GREATEST MARKETING VENUE?
I would say one of my weaknesses in my career is my marketing and I know it is something I need to improve on. The website has been a long time coming. I have enjoyed instagram and the response from that. If I were to be completely honest nothing is my great marketing strategy but I do my best to kind of get things going.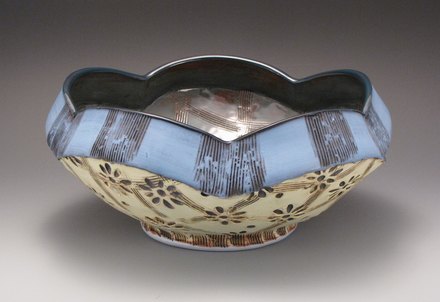 WHERE DID THE NAME THERE THERE POTTERY COME FROM?
Several different places. I think it is a comforting sentiment, the idea of cradling a pot or eating from a warm mug is very comforting. Also, I was trying to decide my name for my business and I am a giant Radiohead fan and one of my favorite songs was There There.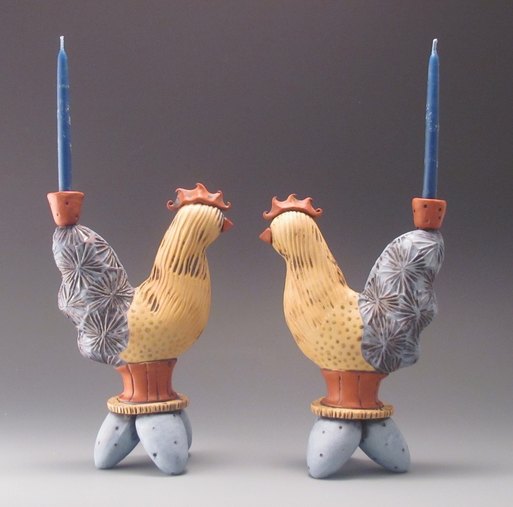 WHAT IS THE BEST ADVICE YOU RECEIVED FOR MAKING YOUR CAREER MORE SUCCESSFUL?
You have to be wiling to try things you may not feel comfortable with yet. For instance diversifying, if you are going to earn a living you may have to do other things in the art realm to make money. I think maybe allowing yourself to try things that may be a little bit out of your comfort zone.
 RECOMMENDED TO READ
CONTACT