Podcast: Play in new window | Download
Mea Rhee | Episode 119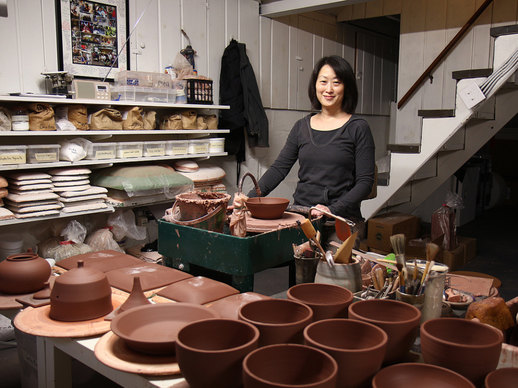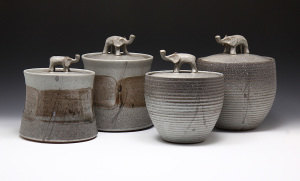 Mea Rhee is a working potter based in Maryland. Her work is modern and rustic, with Asian sensibilities. She launched Good Elephant Pottery as a part-time business in 2002, and grew it into a full-time business by 2010.
SPONSORS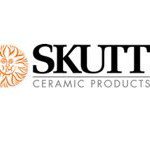 Number 1 brand in America for a reason. Skutt.com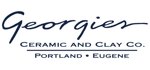 For all your ceramic needs go to Georgies.com
HOW DO YOU KEEP YOURSELF INSPIRED?

I get asked that a lot and the answer is : I don't know. I never have that problem of feeling uninspired. I feel inspired all the time. I have not reached the bottom of that well yet. After all these years I haven't had the need to look for inspiration yet.
WHEN YOU ARE CREATING YOUR WORK, DO YOU HAVE A DEEPER MEANING FOR YOUR WORK OR IS IT STRICTLY THAT YOU WANT TO MAKE BEAUTIFUL FUNCTIONAL WARE?

Yes and No. My deeper meaning is not about the pots. My deeper meaning is that I want to live an independent lifestyle where I can be my own boss and make things on my own terms. I think that comes through in my pots.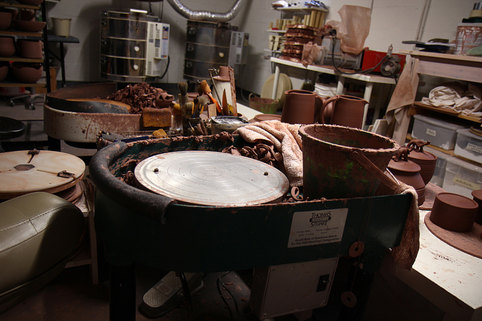 That is easy to answer, because it was so hard. I enjoyed the field of design and it was challenging a lot of times but it is also a field where you can reach the top when you are about 30 years old and I needed something that was a little harder.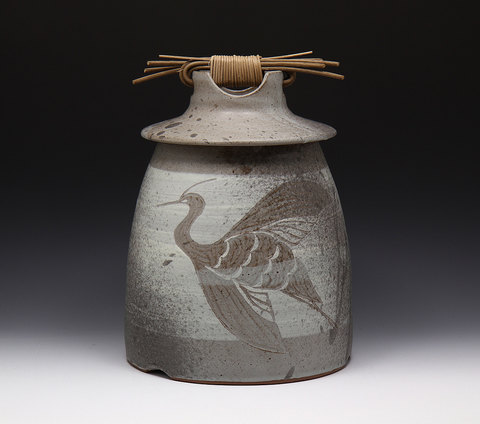 WHAT IS SO INTRIGUING ABOUT HARD?
Hard is just the skill level. Wheel throwing in particular is what I was attracted to. Hard in the fact that there is so much subtle appreciation. There are motor skills you need to develop before you can really control what you are doing.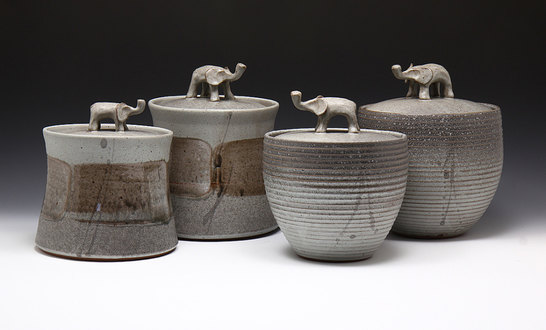 WHICH POTTERS REALLY INSPIRE YOU?

My heritage is Korean, so I get a lot of inspiration from the 12th century Korean pottery, that are really old, celadon, wood-fired pots.
My favorite contemporary potter is Robert Briscoe.  Also Teresa Chang.
CONTACT