Podcast: Play in new window | Download
Marian Haigh | Episode 127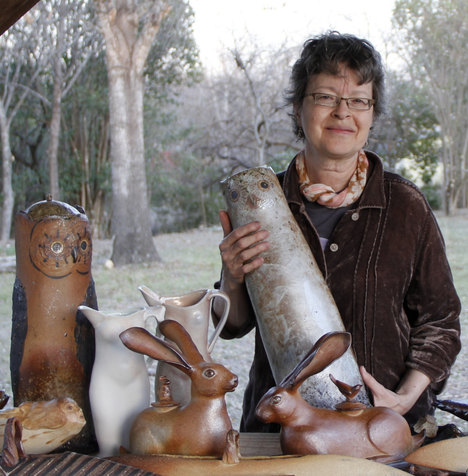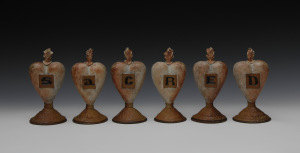 Marian was born in Pittsburg, KS in 1951 and grew up in very small towns in a rural setting.   She received a B.F.A. from Arkansas State University in 1973 and has worked since then in her studio, hand building ceramic vessels. Marian lives with her husband in Austin, TX.  They divide their time between the city and a cabin in the Texas Hill Country.
SPONSORS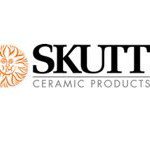 Number 1 brand in America for a reason. Skutt.com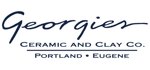 For all your ceramic needs go to Georgies.com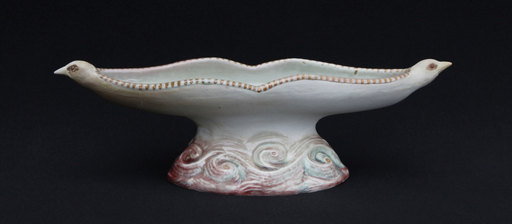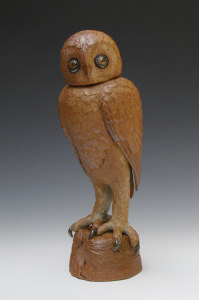 40 YEARS AS A CLAY ARTIST, HOW DO YOU KEEP YOURSELF INSPIRED AND FRESH?

Well, I do enjoy Pinterest that is for sure. I look all the time. Nature inspires me tremendously. I am always looking at nature, seed pods, flowers, vines, trees, birds, animals. We have a cabin out in the hill country and we have coyotes, wild turkeys, fox, roadrunners, and all kinds of animals. I am influenced by beauty, it keeps me fresh.
WHO IS INTRIGUING TO YOU, AS FAR AS OTHER  ARTISTS?
Akiko Takamori
Georgia O"Keeffe
Frida Kahlo
I like a lot of anonymous artists. Many cultures of ancient clay.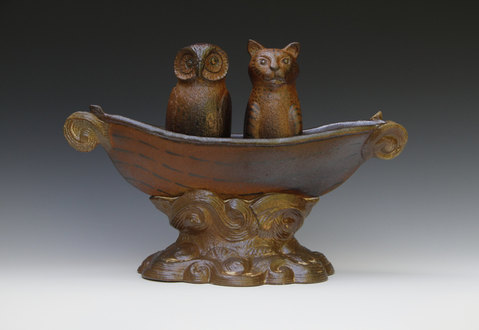 WHAT DO YOU SEE YOURSELF DOING IN THE NEXT 5 YEARS?
Clay. I work in collage too,but I hope to still be doing clay in 5 years. I am wood-firing right now. I hope I have enough young friends to help me wood-fire as I age.
IF YOU COULD HAVE ANY SUPERPOWER, WHAT WOULD IT BE AND WHY?
I would like to have healing energy come out of the palms of my hands. I just saw an Indian dance that a young woman danced in recital, three hours of classical dance. Whenever someone who came up to her who was older, who was her mentor, she bowed before them and placed her hands on their feet. They reached down and touched her head, touched their lips and touched their heart.