Podcast: Play in new window | Download
Gunyoung Kim | Episode 128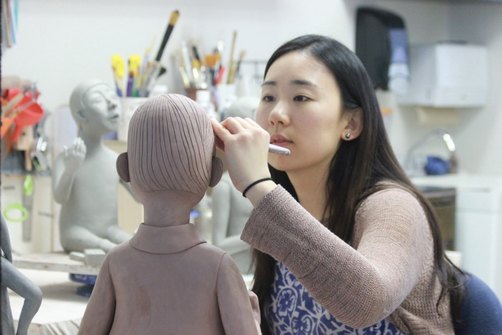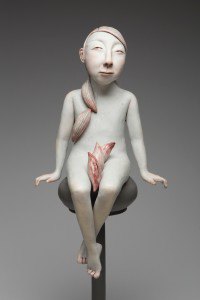 Gunyoung Kim was born and raised in Seoul, South Korea. She received her Bachelors of Fine Art in Ceramics from Kook-Min University in Korea in 2010 and her MFA from The Ohio State University in 2014 where she developed her studio practice and gained teaching experience. After graduate school, Gunyoung was the long-term ceramic artist-in-residence at Lawrence Art Center in Lawrence, Kansas. She is currently a short-term resident at the Archie Bray Foundation in Helena, MT.
SPONSORS
Number 1 brand in America for a reason. Skutt.com
For all your ceramic needs go to Georgies.com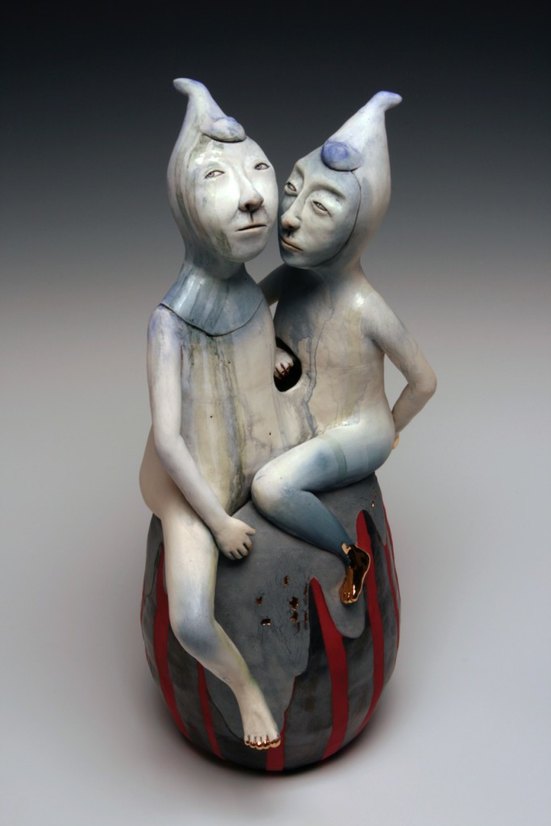 Is there a piece of work that you are most proud of?

That's a hard question. I had my first solo show at the Lawrence Art Center and I spent my time and effort to build a pedestal- display is really important to my work because in a gallery space the display gives a context for my figure. So the one piece called I like is "Littleness of Faith".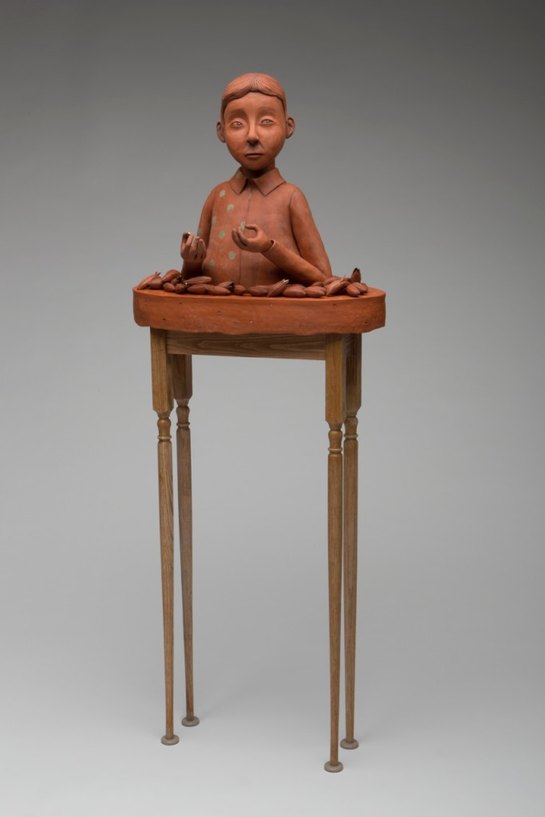 How do you know when a piece is finished?
I think my figure is not finished until I display them. When a figure is placed in the right display and I see it there and it brings the feeling that I want, then it's finished.
What is your most important artistic tool?
Tool? Finger… I use my thumb and index finger a lot because I do pinching a lot. And also I smooth my piece a lot by rubbing it with my finger. So I can't live without my two fingers.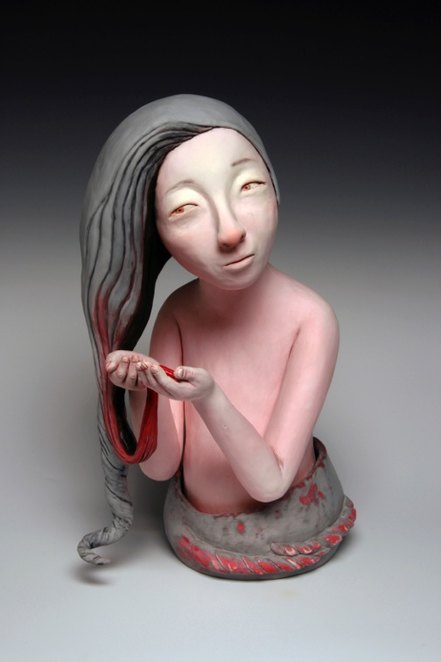 Is there a certain figure you like to make the most?

I don't know… I use faces a lot because the face is the most fascinating thing to me.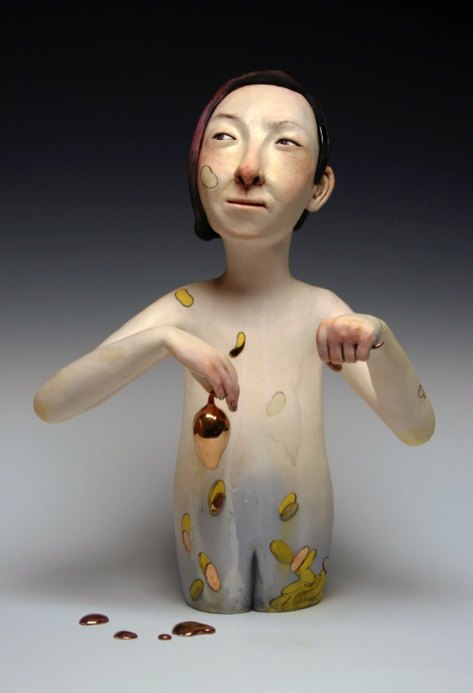 Why did you start being an artist?
That is what I enjoy. That is what I wanted to do. That is what I continue to do. Because I really enjoy it. I think being an artist is really hard. But I can't give up the moment I enjoy when I make my sculpture. So many times I ask my self, Is it really right to be an artist? Am I doing right? or am I making good art? I ask these questions so many times. Then I remember the time when I really enjoy sculpting my figures… I can't give up that moment.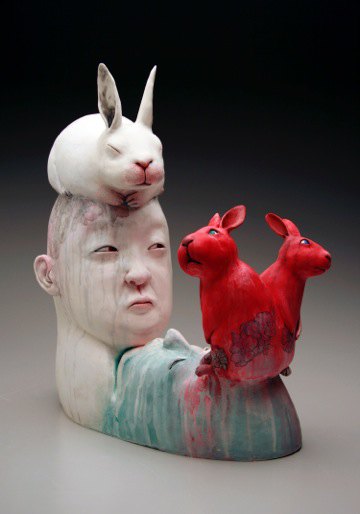 If someone wrote you a letter looking for advice, what would your advice be?
I want to say to believe in yourself. Stop comparing yourself to other people and believe in yourself.
BOOK
Letters to Young Artist by Anna Deavere Smith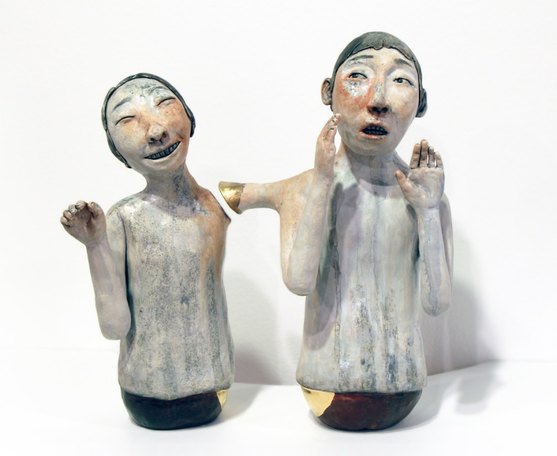 CONTACT