Podcast: Play in new window | Download
Paul Blais | Episode 300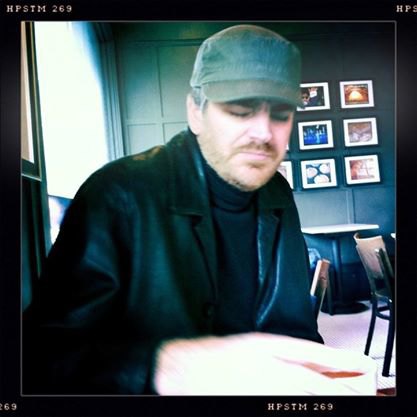 The mic gets turned around in this special episode of The Potters Cast: Some member of The Potters Business Mastermind interview me, Paul Blais. This is in celebration of hitting episode 300 and in honor of such a great accomplishment I asked for some volunteers from the mastermind group to spend some time with me on Google Hangouts and do a special edition for The Potters Cast. It was a lot of fun spending this special time with them and I am really happy to be able to share it with you. Our interviewers are Elizabeth Borowsky, Carly Gibran, Kathleen Blohm, and Bebe Federman.
SPONSORS
Number 1 brand in America for a reason. Skutt.com
For all your ceramic needs go to Georgies.com
When you get ready to do the podcast what do you get most excited about?
I get excited about actually talking to somebody. I batch all my interviews on one day a week and I love talking to people from around the world. What I get excited about is just spending time with people. But some days when I have done 8 interviews interviews in a day, I feel bad for the last person because then what I am excited about is quitting. (laughter) But I do enjoy it the whole time. I just love talking with people.
If clay did not exist, what would your creative outlet be?
The business that I started with the Electric Connection. That is a creative endeavour. When I go into a house I design all the lighting. I don't just go in a say, What do you want? Instead I like to draw out from people,What type of feel do you want?  My goal is to create a setting that makes you feel welcome, makes you feel comfortable and makes you feel relaxed so you can open up and talk. I have always felt that my approach to that has been very creative.
Paul, do you have a bucket list?
I do. And one of the things that is on my bucket list is: I would love, love, love to fly a powered parachute. I have been dreaming of that since I can't remember when. It's a parachute and you put a motor on your back and you take off running from the ground and you just take off flying into the air. Another thing I would love to do is I would love to go to Italy because I heard they have amazing ice cream.
If you could upgrade anything in your life what would it be?
I would like to upgrade the reach of The Potters Cast. Only because I feel like there is so much more work that could be done and I feel like I am barely scratching the surface. So one of the things I would like to see eventually where I could just do this full-time.
Another thing I would like to upgrade are my super-powers. I have a system called Super Powers for Low Achievers. I would like to see myself being better able to follow through on my bigger dreams and plans.
What is your favorite podcast?
Dan Carlin Hardcore History. But I tell you, they are long episodes. The last one was 5 hours and 54 minutes long.
I also love Chase Jarvis Live and Happier with Gretchen Rubin. Also Tales of the Red Clay Rambler and The Brian R Jones Podcast. 
It is known to all that you are a lover of ice cream. If you were an ice cream what flavour would you be? 
I will tell you my favorite ice cream flavours. I wouldn't want to be a normal one. I wouldn't want to be chocolate or vanilla or strawberry. I wouldn't mind being the ice cream from Salt and Straw, which is a Portland ice cream company and they make an ice cream called Pear and Blue Cheese. That ice cream is to die for.
Book
Steal Like an Artist by Austin Kleon 
Contact
You are here already!!!!
Instagram: @pdblais