Podcast: Play in new window | Download
Bruce Gholson and Samantha Henneke | Episode 60
Bruce Gholson and Samantha Henneke, are studio potters who live and work in central North Carolina, in a celebrated and unique community known as the Seagrove Potters.  This husband and wife team own and operate Bulldog Pottery, one of the more than 60 'open to the public' potteries, nestled in the scenic countryside surrounding the town of Seagrove.  Bruce and Samantha work primarily with porcelains and white stonewares, with an intense interest in glaze experimentation and surface developments. Their studio is a collaborative environment providing each other support to express their independent voices. They make their functional and decorative pottery into an art to be used for everyday living. 
SPONSORS
Number 1 brand in America for a reason. Skutt.com
For all your ceramic needs go to Georgies.com
HOW DO YOU STAY INSPIRED AS POTTERS?
Samantha: For me, I stay inspired by learning new things. I really like to take pictures, so I have a camera that I'll go out and take pictures around my property: I have a macro-lens that I'll take into the garden and I'll take pictures of insects. Last year I did a 365 day photo challenge. I got a an iPhone and everyday I took a picture of somewhere on my property and posted it on Instagram. I think working in pottery you just work, work, work and this helped me to stop and really look around.
Bruce: We live in a really inspiring community, the Seagrove Potters, and there is a lot of activity happening here. We have the North Carolina Potters' Pottery Center. We have Star Works Ceramics and Glass just five miles south of us. We are also involved with developing
the programming for North Carolina Pottery Conference. We are active with The Seagrove Potters Association.  So the community itself is very inspiring with a lot of activity going on.
We have a lot of pottery friends here. People are firing wood kilns and getting together to load and fire- there are over thirty active wood kilns in the area and over sixty open potteries in the immediate area. So that's inspiring.
HOW IS RUNNING A POTTERY BUSINESS DIFFERENT THAN THOUGHT IT WOULD BE?
BRUCE: I was previously was married to the talented and successful potter, Silvie Granatelli, and we ran a business that initially wholesale. Over the years we
learned that when we would do a major retail event that that was the time that we would see possible saving occur. So when Samantha and I set up our pottery here, it was because we knew it was a retail environment. The only downside is that you have customers showing up during the day, which means you have to make up the difference in the evening.
Samantha: I think for our personalities selling the work ourselves has been really good because we can work in an organic way. If a glaze that we haven't really used before comes out on a pot that we really like, our whole next kiln load can be that. So then it is about us communicating with our clients about where our work is going and what
our work is doing. So it has really been a wonderful experience living here and getting to know the people we are selling the pots to. A lot of them end up becoming our friends.
WHAT IS A FAVORITE THING YOU LIKE ABOUT YOUR STUDIO?
BRUCE: We have very wonderful spacious and light-filled studio.
Samantha: I recently put up a painting corner right next to my wheel. I don't use it all that much, but I need to put it into my routine.
CAN YOU GIVE SOME ADVICE TO A YOUNG POTTER?
Bruce: When you start out you've really got to keep you overhead commensurate with your income. We learned by observation that it made sense to buy more quality food instead of eating out. So when you start out you've got to start out with what you can afford.
Samantha: Work really hard all day and all night.
HOW HAS BEING A BUSINESS POTTER HINDERED OR HELPED YOU AS A POTTER?
Samantha: The business part of having to sell gives us a deadline where you have to make a lot of pots. You have to make number of pots to be
able to sell them so you have to make more that drives you to make more. One of the hindrances  is that having a lot of deadlines that you are getting ready for, that sometimes I wish I had more time to sit back and really think about the work and add more experimentation. But when you have the deadlines you just have to make what you know. It is really hard to add new on top of new. It is just a matter of balancing out.
Bruce: Early on, in terms of honoring my personality, I realized the best way to invest in myself over time was to keep honing the work rather than looking at just volume. Down the line you just can't maintain that pace.
WHAT BOOK WOULD YOU RECOMMEND?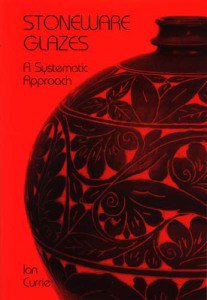 Stoneware Glazes by Ian Currie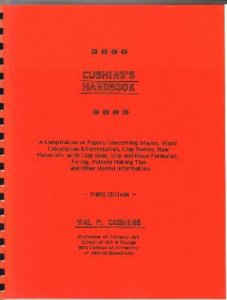 Cushing's Handbook by Val Cushing
HOW DO YOU THINK BEING A POTTER HAS MADE YOU A BETTER PERSON?
Bruce: I think it ties us to a community that we can participate in helpful ways by volunteering, which is a way to give back to the ceramic community. So that brings out the best in me in some ways.
Samantha: It gives me something to focus on and direct my energies in a positive way. There is something about pottery. Having a pot in your life and having the ritual with the handmade is so rich.
CONTACT
Intagram