Podcast: Play in new window | Download
Mary Lou Zeek | Episode 66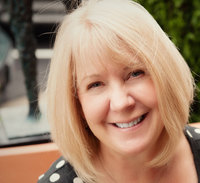 Mary Lou Zeek is a graduate from Western Oregon University and was a studio artist for 28 years as a ceramic artist. Mary knew the skill and passion artists pour into their work. Mary has supported the arts through her work on the Oregon Artists Series Foundation and the Salem Public Art Commission. But mostly Mary has supported the arts through the Mary Lou Zeek Gallery.
When Mary first opened the Mary Lou Zeek Gallery in 2001, her vision was to honor artists and their creations, and to push the limits of
what a small gallery could do. Even though Mary's gallery only had 700 square feet of space, she specialized in shows and events that went way beyond the gallery doors. She partnered with small non-profits, other retailers and large organizations to stage some amazing collaborative art shows and events. Mary's gallery received a number of local, state and national awards.
SPONSORS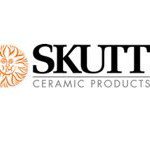 Number 1 brand in America for a reason. Skutt.com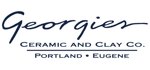 For all your ceramic needs go to Georgies.com
HOW DO YOU STAY INSPIRED AS A CONSULTANT?
Probably by having a variety of artists. Whenever I go into Portland I go to different studios, I'll call Kim Murton and she will be creating these large sculptures and they are so fun, and you leave there just filled to the brim with inspiration. We get in different discussions about trying different things and then maybe I will visit Pat Horsely and he has a lot of functional work, a lot of wall work, not whimsical like Kim's, so I will kind of switch gears, and that fills me. That gives me such inspiration to be around these people.
WHAT DO YOU LIKE MOST ABOUT YOUR NEW GALLERY?
I find that I do a lot of work sitting in front of the fire and on my computer in my pajamas. I love that because I feel like I am getting so much more work done than having to go down and sitting in a retail space just waiting for things to happen. Now I can make things happen. I feel so fortunate to be able to do what I am doing.
WHAT ADVICE WOULD YOU GIVE TO A POTTER THAT WANTS TO BE MORE MARKETABLE AND MORE SUCCESSFUL AS A POTTER?
Always be updated with your gallery. If things haven't sold for a while maybe you need to go and talk to them, see about doing a trade out. Know you inventory and be prepared if your gallery is calling you and saying I am out of mugs and cups or wall pieces, have a deadline and say I can get those to you in a couple of weeks. Discuss how you are going to make it happen, will you pick them up or do you want me to ship them. Have your details ready, those are the kind of artists I adore. They meet me half way and I don't have to chase around and beg and ask for more work.
WHAT DOES THE DAY OF A CONSULTANT/GALLERY OWNER LOOK LIKE?

In the morning I will review which clients I am working with at the time and if it's something that I'm really involved with right now where I have photos of their building, I will then start making recommendations. A lot of times I will then take off and go to someone's house or I will go to the building that I am working on and photograph it and come back and then take images that I have and I will do a photoshop technique and I will start placing those of their walls. I will send it to them and then they respond with what they like and then we go a little bit further. Then I might go to their home and take their actual artwork. That is not all in one day, but I will be working on those things through out the day.  I do a newsletter every couple of weeks and I write about the studio and about the artists and kind of take inventory of the collections.
CONTACT