Podcast: Play in new window | Download
Emma Smith | Episode 94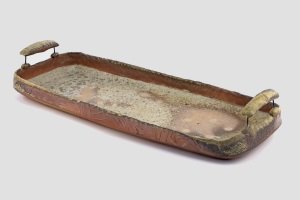 Emma Smith grew up in a town house complex in Burlington, ON where the parking lot acted as a playground for the neighbourhood kids, and the snow piles at the end of the driveway were exceptional opportunities for fortress building and burrowing. In 2008, she spent a year in rural Thailand where she learned to build relationships and experience the world through touch, taste, movement, and dreams.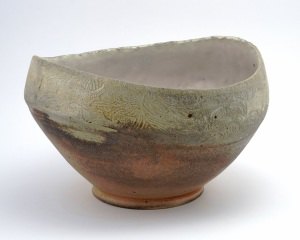 After returning to Canada, her desire to encourage community and experience led her to pursue a career in the functional arts. A graduate of the Sheridan College and Fleming College ceramics programs, Emma creates humble artwork for everyday use. Her objects encourage the gathering of peoples and the sharing of a meal, by providing delight in the ordinary and unnecessary.
Emma's work has exhibited at The Gardiner Museum (Toronto, ON), MADE Gallery (Toronto), Craft Ontario (Toronto), The Clay Studio (Philadelphia, PA), Carnegie Gallery (Dundas, ON), and The Canadian Clay and Glass Gallery (Waterloo, ON).
SPONSORS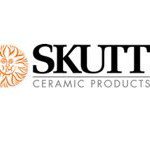 Number 1 brand in America for a reason. Skutt.com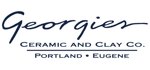 For all your ceramic needs go to Georgies.com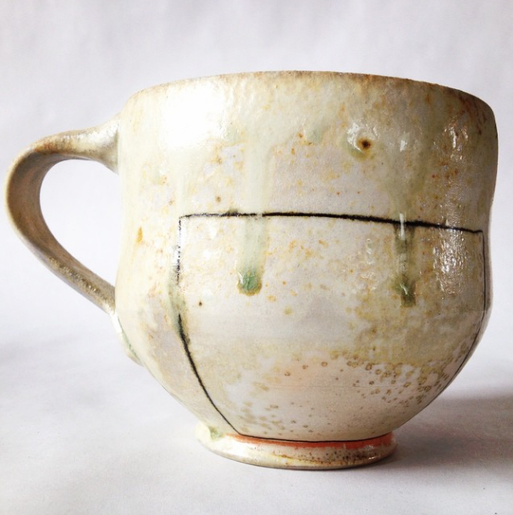 WHAT DO YOU DO TO KEEP YOUR IDEAS FRESH?

I don't really feel like I have a whole lot of trouble with that. I think that is because I subconsciously do things. The first is just being in my studio. I will come home from my part time job and have dinner and then work in my studio until late at night. I try to get into my studio every day. I find that really helpful just from making work. The second thing is each kiln that I fire I try to have a new form in. Each firing I try and do something new whether it is using new imagery, using a new glaze, or using wire or incorporating leather.
WHEN YOU MAKE DO YOU THINK OF THE USER?
Totally.
SO WHO IS YOUR INTENDED AUDIENCE?
People who love food are definitely my intended audience. I went to cooking school for a little while and I really love fine dining, so a lot of the forms that I make are intended for certain purposes. Most of the pieces I make, other than mugs, are for service, for displaying food at a table. The other people I'm making it for people to be reminded of a memory, so any kind of person that is sentimental or thoughtful about themselves or about their relationship with others.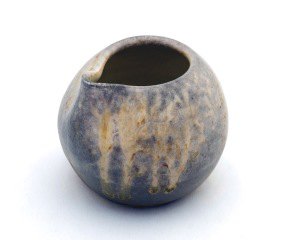 IF THERE IS ONE THING YOU COULD CHANGE ABOUT THE WAY YOU MAKE, WHAT WOULD IT BE?
i would love to be more casual with the way that I make. I'm pretty full of anxiety and tension when I'm making my work and I'm trying to really fuss over things and I'm really concerned about how they will turn out. I put them in this kiln where we could have a really crappy firing or we could have a really great firing, depending on the pot that's next to it, or what the atmosphere is like that day, or a whole host of variables. I have very little control over how they turn out in a way, so I kinda wish I could take that casualness or looseness into the way I make my work.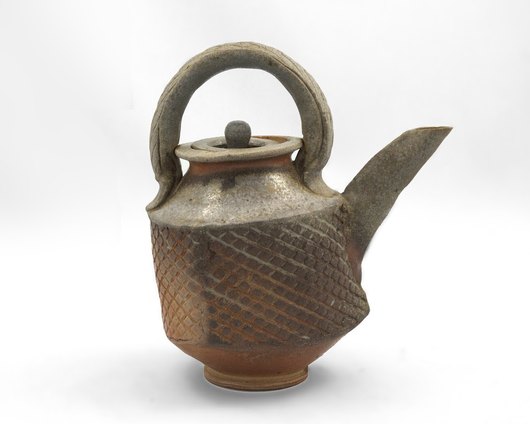 WHAT IS THE BEST ADVICE YOU HAVE EVER BEEN GIVEN AS A POTTER?
I think just to work hard. To work hard on things and not rely on other people to get you places. Not to rely on luck to get you anywhere, and to not rely on your talent too much, I guess. For me to make good work is just hours, getting into the studio and working. Working when you are too tired, working when you have other things on your mind.
The Road by Cormac McCarthy
Contact