Podcast: Play in new window | Download
Richard Hensley | Episode 123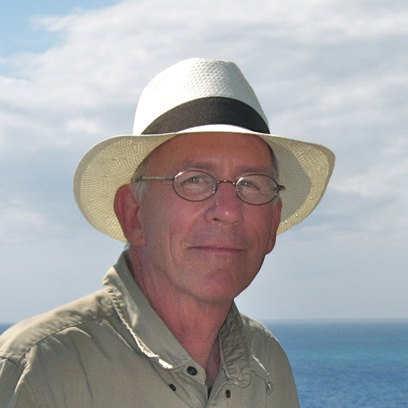 Richard Hensley has been a potter for 45 years and has lived and worked in Floyd, Virginia all of his working life. Richard makes porcelain ceramics and fire it all in a reduction gas car kiln. Richard and Donna Polseno, Richard's wife, teach ceramics part time at a local college and for the past few years Richard and Donna have spent their summers in Italy making terra cotta clay pieces and enjoying their friends and the life in their small village.
SPONSORS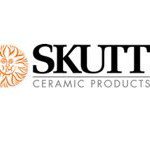 Number 1 brand in America for a reason. Skutt.com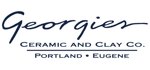 For all your ceramic needs go to Georgies.com
YOU HAVE BEEN AT THIS A LONG TIME.HOW DO YOU KEEP YOURSELF INSPIRED AND DEVELOPING WITH THE TIMES?

I have to say, I do not pay too much attention to that issue really. I try to make whatever I'm doing come more from within me. I don't follow social media and it's almost never that I read a Ceramics Monthly. I hate to say it but I am an isolated kind of person and I have this kind of idea I am trying to get to and I can't even really explain it most times. I am always trying to formulate forms and be thoughtful about my glaze notions. It just doesn't do me any good to think about what someone else is doing.
HOW DO YOU REMAIN FRESH?
I keep glaze testing. That's really it, honestly. That and ten years ago we were approached by the head of the art department at Hollins University and they had a new building but they did not have a teacher. This guy asked us if we would be interested in teaching two days a week, Donna could teach one day and I could teach the other. So we said we would give it a try and it turns out we really like it a lot.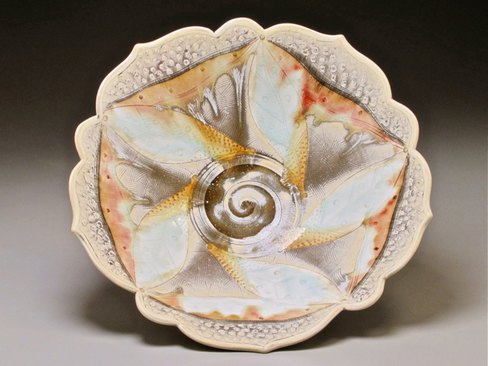 WHAT DO PEOPLE LIKE ABOUT YOUR WORK?

That's a good question. I think they like the thing that I am doing with these glazes that are moving and the contrast and the colors.
NAME THREE ARTISTS THAT YOU WOULD LOVE TO BE CATEGORIZED WITH. 
One of my favorite potters and I have some feeling of closeness to him and his ideas is Michael Kline. 
Also my friend from college,  Sylvie Granatelli.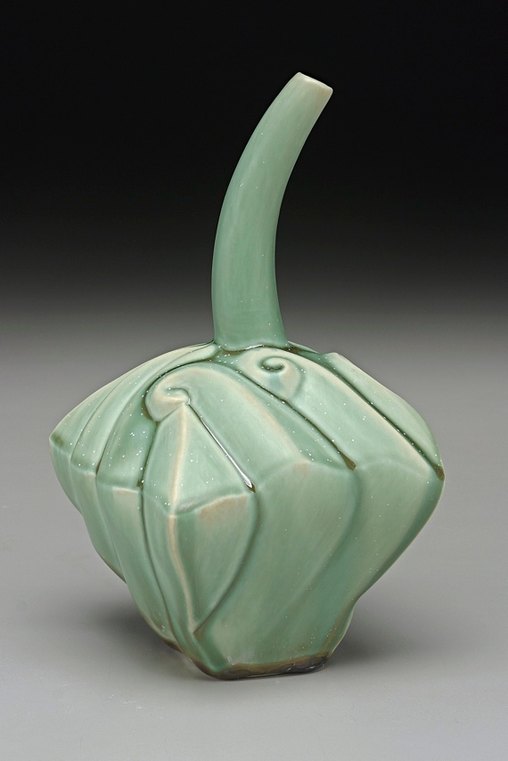 I
F YOU COULD HAVE ANY SUPER POWER WHAT WOULD IT BE AND WHY?

I wish I had a photographic memory. That would be my wish for a super power even though I know mortals can have it. Time travel would be pretty good too.
ANY ADVICE FOR A YOUNG POTTER?
This is easy. Find a very cheap place to live and never move. People who move around lose their audience.
A Potter's Book by Bernard Leach 
CONTACT