Podcast: Play in new window | Download
Lori Buff is a potter from Atlanta, GA.  She creates unique functional and sculptural pottery.  Most of her art is created on the potter's wheel but some pieces are later altered.  With sculptural pottery she uses different firing techniques such as horse hair raku, iron fumed, and naked raku.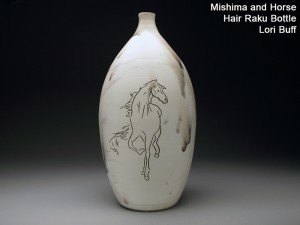 What do you do to keep yourself inspired?
It varies. When I am getting ready for a show, thinking about the people that will see the work will do it for me. Travel will inspire me. Sometimes looking at other potter's work will trigger something in me. Other art like paintings or sculpture inspire. Getting together with other potters and talk about themes to work on.
Whose shoulders are you standing on?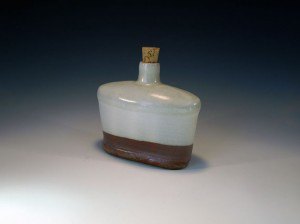 Lots of shoulders. I think I take a lot of my inspiration from the Leaches, and the potters from North Carolina.
What is your go-to tool that you have to have?
My hands are my first and most important tool. And my sponge. I rarely throw without a sponge in hand. My ribs are important also- red rubber ribs and then the metal. For shaping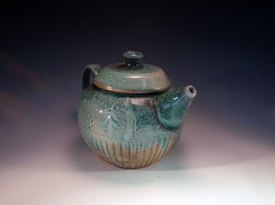 I love some Cynthia Bringle ribs (http://www.cynthiabringlepottery.com/), and then
Troy Bungart wood ribs (https://www.etsy.com/shop/burlchaser).
Contact Information
http://www.futurerelicsgallery.com/