Podcast: Play in new window | Download
Lucy Fagella | Episode 124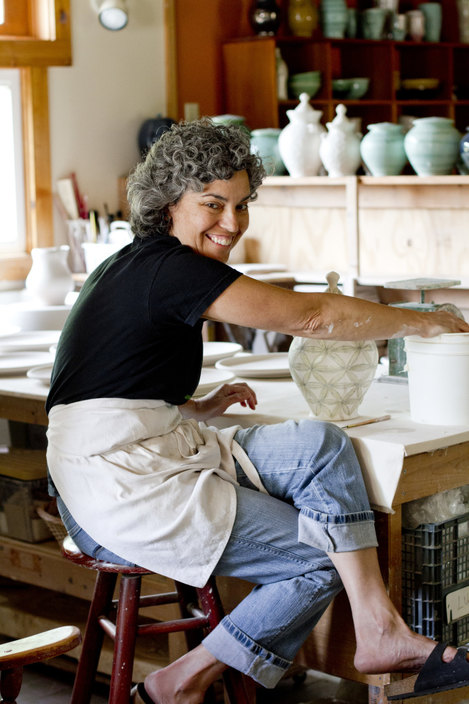 Lucy Fagella is a full time potter and ceramic instructor living in Greenfield, MA. She makes functional pottery for the home and heart. Her work graces the tables and mantles of homes around the world. Lucy earned her B.F.A. degree from Alfred University 1985. She has been in numerous ceramic exhibits throughout the US. Her work can also be found in publications on ceramics and home décor.
SPONSORS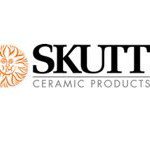 Number 1 brand in America for a reason. Skutt.com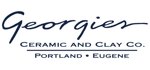 For all your ceramic needs go to Georgies.com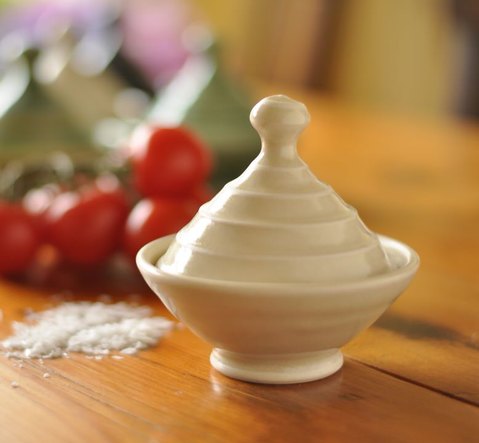 HOW DO YOU KEEP YOURSELF INSPIRED AS A POTTER?

I pretty much do not have a problem with keeping going, staying creative and motivated. It's more like, please stop. My mind is always going. If I am not creative enough during the day, I cannot sleep that night. It seems like I just want to keep working all the time.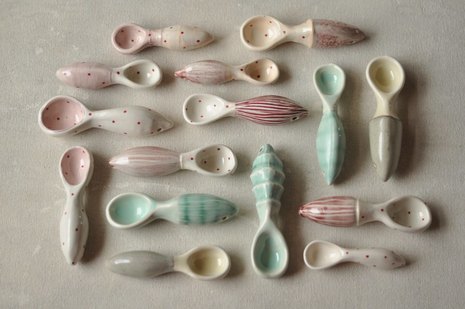 HAVE YOU EVER HAD ANY SCARY EXPERIENCES AS A POTTER?
The only scary experiences I've had are kiln experiences maybe. Nothing big, no.
HOW DO YOU DEAL WITH CONFLICT RESOLUTION WHEN YOU ARE DEALING WITH LARGER GROUPS OF POTTERS?

Well we each have our jobs and we have a Enforcer, that's her job.If someone is not doing something that they should be doing she will say something to that person. We kind of dole out our jobs and that works well.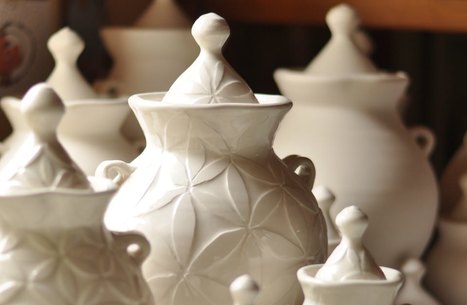 HOW HAS BEING AN ARTIST CHANGED YOUR OUTLOOK ON LIFE.  
Being an artist has taught me that things don't come easy and that you have to really work hard for everything. I think I've learned a lot of perseverance by being an artist.
WHAT IS A MEMORABLE MOMENT WHEN SOMEONE WAS IN CONTACT WITH YOUR WORK AND TOUCHED?

That happens a lot with the urns. They will come in and see a piece and say, Wow that is just so beautiful. It is so perfect for this person. I will often get an email saying what it has done for a person and a thank you for doing something that has brought some beauty in a time of great difficulty.
BOOK RECOMMENDATION
Animal, Vegetable, Miracle  by Barbara Kingsolver
WHAT'S THE BEST ADVICE YOU'VE HAD AS A POTTER?
One was my teacher Wayne Higby, of Alfred University. One of the things he said was, When you work in limitations, you actually can make some better work. If things are way too broad and you're just trying to do too many things to the piece, limit yourself and you might find that it will be a little bit easier to work.
CONTACT
Instagram: @LucyFagella