Podcast: Play in new window | Download
Diana Fayt | Episode 126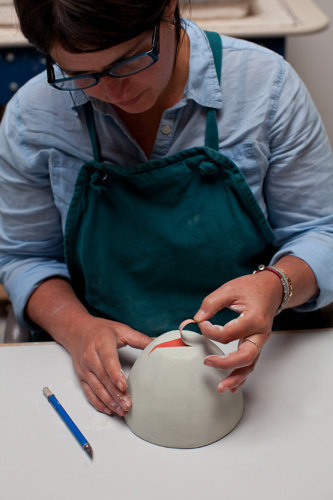 Diana Fayt's primary medium is clay and refers to her one of a kind ceramic pieces as "etchings in clay." Drawing on her background as a painter, sculptor, printmaker and clayer, her surfaces are alive with strange and exotic stories. When Diana is not working in clay, you can find her drawing in her sketchbook, carving rubber blocks or scheming about the next online ecourse she is going to teach. Diana also divides her time designing ceramics, teaching technique and inspiring creativity in workshops around the world. Her roster of clients include, Anthropologie, Heath Ceramics and Terrain. She's taught workshops
at destinations such as, Clay Push, Austraila, Arrowmont School of Crafts, Santa Fe Clay and Metchosin School of the Arts, online, at creativebug.com and via her self-created online e-course, The Clayer. Diana is a graduate of the California College of the Arts. After thirty years of calling San Francisco home, Diana recently left the big city for the Sierra Nevada foothills with her sweet pooch, Louie
SPONSORS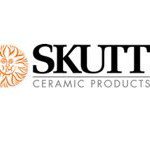 Number 1 brand in America for a reason. Skutt.com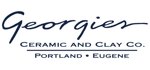 For all your ceramic needs go to Georgies.com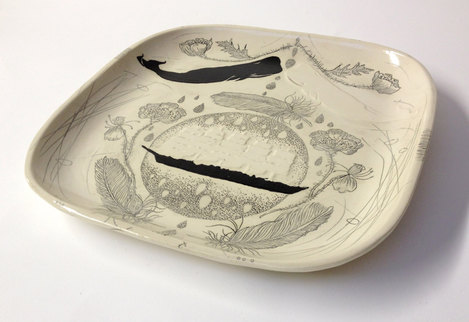 WHAT KIND OF RESEARCH DO YOU DO TO KEEP YOURSELF FRESH?

The research for me happens after I have an idea. So for me to keep fresh there are things that keep my gears going. Travel. Generally I like history a lot. I like personal history a lot. I like paying attention to my personal history and other people's history. Moving to this new place I have been really interested in the history of the region. Once I kind of get those bursts of inspiration or ideas then the research starts to happen for me.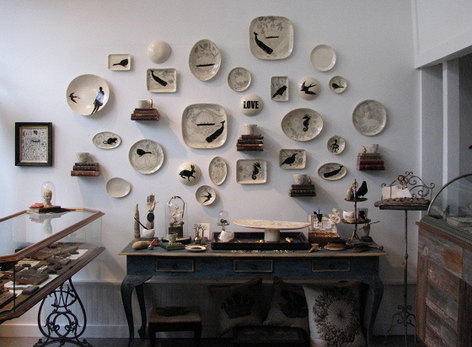 HOW IMPORTANT IS MEANING WHEN YOU ARE MAKING?
It is very important for me. I kind of work in two different modes. When I am working in production mode and I making a large order for a store it is hard to create meaning in every single piece when you are doing two hundred pieces. But if I am working on a show it starts at a place of meaning and story and narrative. I pay attention to where things are happening and what is going to be meaningful to people in that region.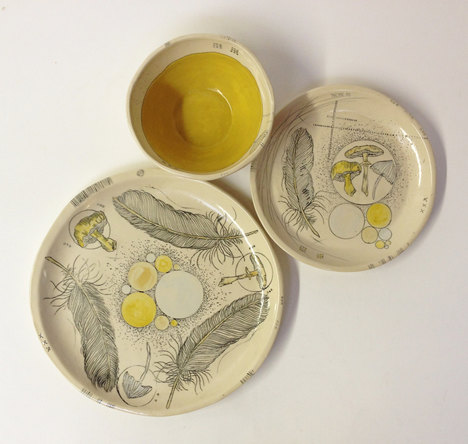 NAME SOMETHING THAT YOU LOVE ABOUT THE POTTERY COMMUNITY.

They are all such good cooks!
They are such a great community. I know painters and I know illustrators and graphic designers and sculptors and glass blowers and we have the tightest community.You can go to any town and you say you are a potter you will either be introduced to the other potters,you will invited over for dinner, you will be included in and shown their studios, there's just an immediate community. Everyone is generous and helpful with one another.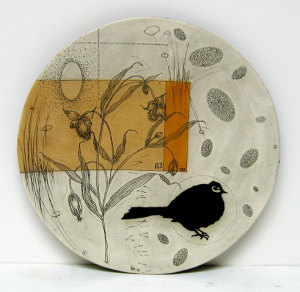 WHAT IS SOMETHING YOU THINK COULD BE IMPROVED UPON IN THE CERAMIC COMMUNITY?

Self-esteem and value of time spent doing work. And asking for a proper price on work. I see a lot of work under-priced.
WHAT IS SOME ADVICE THAT YOU COULD GIVE A PERSON THAT IS TRYING TO MAKE A REBOUND FROM BURNOUT?
Listen to yourself and honor that. Take the time you need to regenerate. I think if you keep trying to push through you may give up. There are a lot of messages in burnout that I needed to change. If I had not listened to that and was hard on myself about that or pressured myself to not pay attention to those feelings, I would have resented my work. It would have been harder to rebound and feel the joy that I am feeling now. So I do think it is important to pay attention, take the time you need, know there will be an audience for you when you return and do not worry about going away for a little while.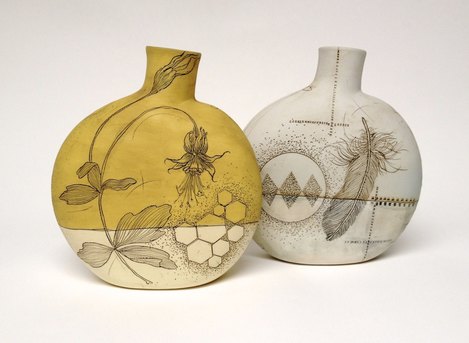 Tiny Beautiful Things by Cheryl Strayed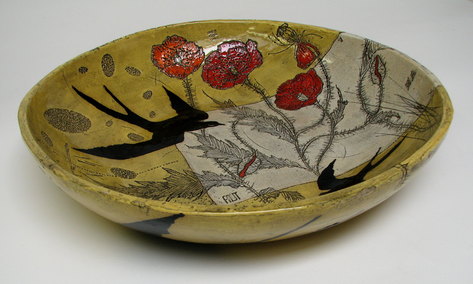 CONTACT