Podcast: Play in new window | Download
Yoko Sekino-Bove | Episode 145
Yoko Sekino-Bové was born in Osaka, Japan. She graduated from Musashino Art University in Tokyo, Japan with a Bachelor of Fine Art degree in graphic design before moving to the United States. She worked as a commercial designer in Los Angeles before her passion for ceramic art took her onto a new path.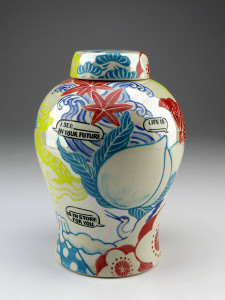 She received a Master of Fine Art degree in Ceramics from the University of Oklahoma in 2004. After working as an apprentice at Rowantrees Pottery in Blue Hill, Maine, to study tableware production, Yoko served as an artist-in-residence in the ceramic department of the Armory Art Center in West Palm Beach, Florida from 2004 to 2005.
Her ceramic works are featured in "500 cups", "500 platters and chargers", "500 teapot volume 2", "Humor in Craft" and "Surface decoration techniques for potters" as well as other craft books and a wide variety of periodicals including "American Craft" and "Ceramics Monthly" magazines. Her technical articles are featured on "Ceramics Monthly" and "The Pottery Making Illustrated" magazines occasionally. Yoko was selected as one of the "emerging artists 2011" by the Ceramic Arts Daily Council.
SPONSORS
Number 1 brand in America for a reason. Skutt.com
For all your ceramic needs go to Georgies.com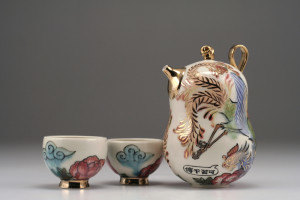 HOW DO YOU KEEP ADVENTURE IN YOUR CREATIVITY AND ARTWORK?
Sometimes I give myself an impossible challenge. Sometimes I go to different places. For example, residentials. And restrict my tools.
WHAT ROUTINES DO YOU BREAK IN ORDER TO KEEP CREATIVITY FRESH? 
I keep thinking about what to make next.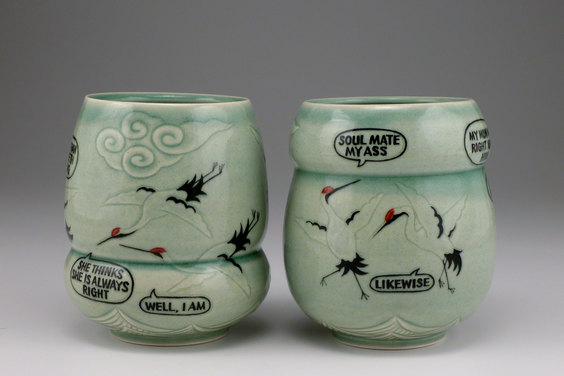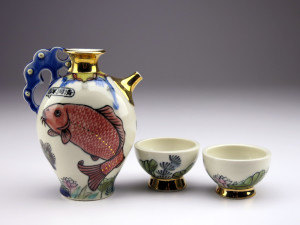 WHAT ROUTINES DO YOU KEEP IN PLACE THAT YOU DON'T WAVER FROM SO YOU CAN BE CREATIVE? 
Work everyday. Now it doesn't have to be a physical work sitting on the wheel. I want to keep my standard consistent. It's hard to turn on and off, but I remember a story that a concert pianist said in an interview before. She said that if she doesn't practice one day she can tell the difference. If she skips the practice for three days the critics can tell the difference. And if she skips the practice for one week the audience can tell the difference. I want to keep thinking about the work in a consistent way.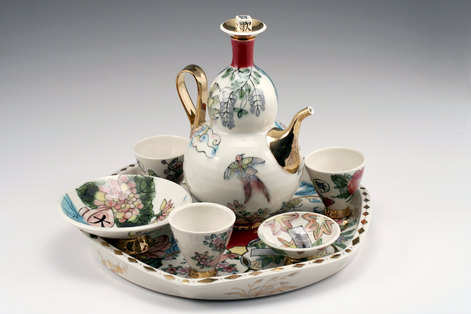 HOW IMPORTANT IS IT FOR YOU TO SET GOALS AND ACCOMPLISH THEM? 
It is very important because without the goals and deadlines I wouldn't move at all. I need something to push myself. Goals are the positive one and deadlines are the negative ones. I need both of them.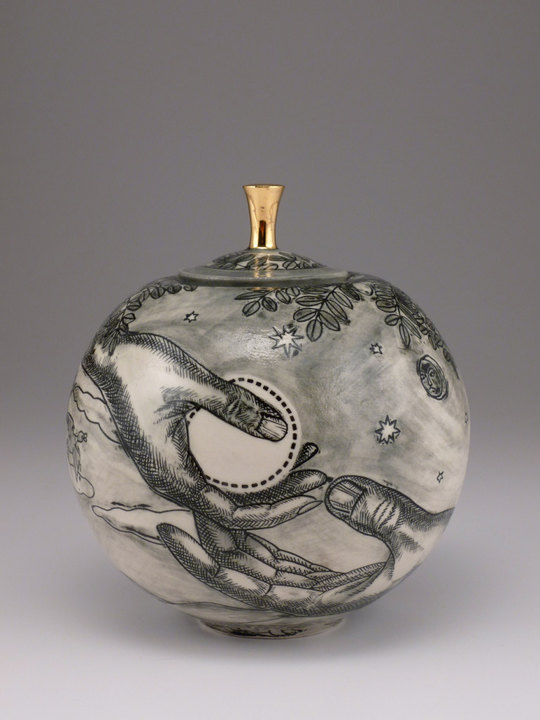 WHAT SUPERHERO POWER WOULD YOU HAVE IF YOU COULD HAVE ONE? 
I would like to go different places. So if I could just transport myself and my personal stuff to different places that would be great! And then I could come back home on the same day!
BOOK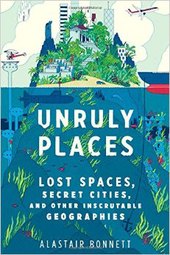 Unruly Places: Lost Spaces, Secret Cities, and Other Inscrutable Geographies by Alastar Bonnett
CONTACT