Podcast: Play in new window | Download
Kate Johnston | Episode 196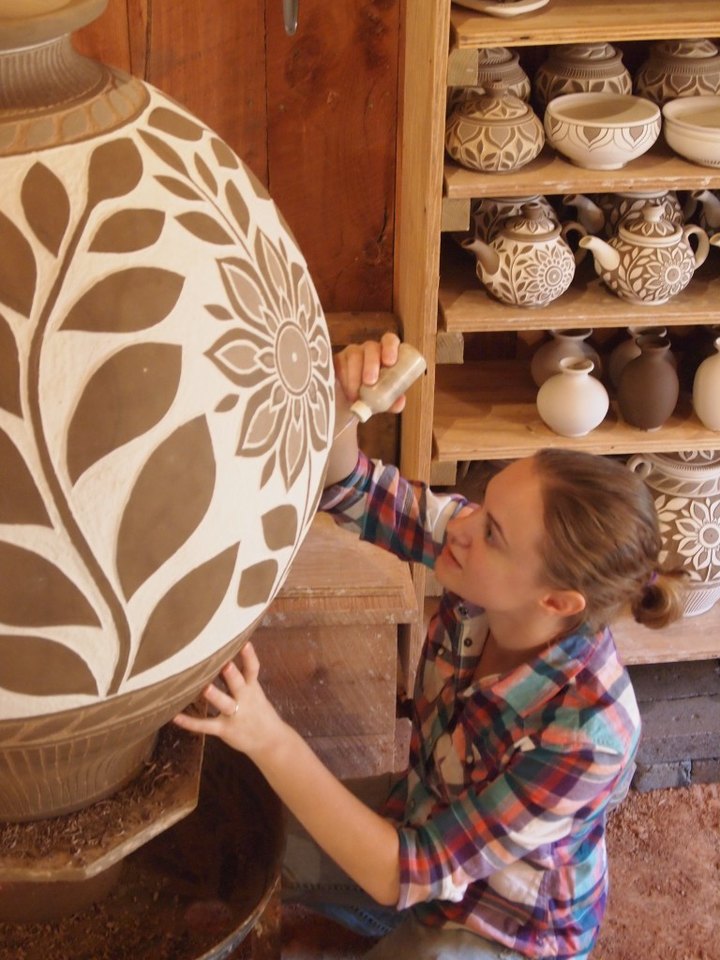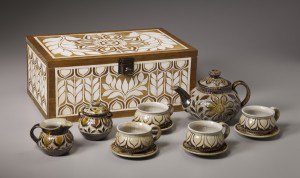 Kate Johnston opened her pottery studio in Seagrove, North Carolina in 2010. Kate's pots are made with local materials, boldly carved with organic patterns inspired by Art Deco design, and fired in a large wood-burning kiln. Kate shows her pots throughout North Carolina and has lectured and taught in North Carolina, Tennessee, and New Jersey.
SPONSORS
Number 1 brand in America for a reason. Skutt.com
For all your ceramic needs go to Georgies.com
Can you offer any pointers on how to sell art successfully?
That is really difficult. I guess showing up is really important. That can look many different ways. I use social media for that because I am in a rural area I cannot physically meet people and show them my work. I think being present even if it is virtual instead of physical. If no one knows who you are you cannot sell the work.
How did you learn your business skills?
I think Daniel learned a lot form Mark Hewitt obviously because he saw that model. Daniel has been in business a good 7 years longer than I have so he has a good bit of trial and error prior to me showing up. I learn a lot from him. If something new comes up I ask him if he has ever dealt with this before and how he would approach it. I also listen to the older potters in the area who have been making a living for 30 years.
How does someone just starting out make a name for themselves?
I think it is a terrible goal.
Well,how does someone get known enough to sell their work?
Make good work. Let the work speak for itself.
How important is networking to you to grow your business?
Fantastically important.I'm always at work. I am at work at the grocery store. I am at work on Facebook.Everyone you meet is a potential customer or knows someone who is a potential customer.
BOOK
Clay and Glazes for the Potter by Rhodes

The Art of the Commonplace: The Agrarian Essays of Wendell Berry
CONTACT
Instagram: @KayetJohnston