Podcast: Play in new window | Download
Neil Celani | Episode 225
Neil Celani makes functional pottery and does most of his firing in a soda kiln that Neil built. Neil is influenced by the psychedelia found in nature. He loves music and dancing and doesn't let algorithms choose what he listens to. Oh, and fire rules.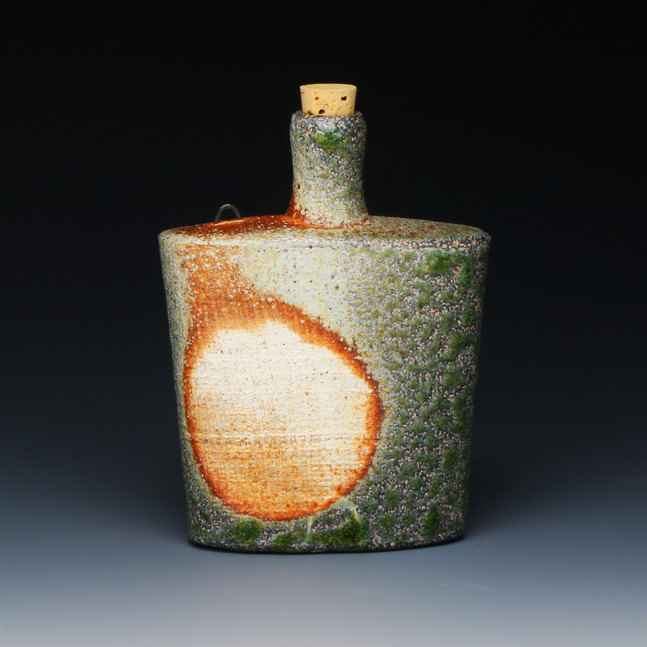 SPONSORS
Number 1 brand in America for a reason. Skutt.com
For all your ceramic needs go to Georgies.com
What do you think the ingredients are for a good Periscope?
I would say on a basic level, friendly, willing to interact with audience. Answer questions. Music,having some type of atmosphere in the background I think is very important. Basic stuff you would look into for taking a photo or film. What's in the background?What is your camera angle?What is your lighting situation?What you are going to be talking about? Being able to answer questions is good.
But it can also be very overwhelming. I said all those things about interacting with the audience, but there can be too much of that. Sometimes when I am on someone's scope and they are on a thought that I am really interested in, if there is someone coming on asking an irrelevant question, it kind of puts them off the subject. I am guilty of that, I do it all the time, it's hard to be articulating thoughts while you are reading comments. I have actually had people message me that I was ignoring them, and it's like look, the screen is so far away from me, I don't even see half the time who is speaking. There is also lag time that I have noticed, when I am checking out a scope in Australia, they might not see my comment for 20 or 30 seconds.
If there is a weird noise in the background or a terrible camera angle I don't stick around to watch a scope. Or if people are not interacting, that's another thing.
On Periscope, what is the audience's responsibility to be a good audience member?
Well. to say hello. There are a lot of people who don't say hi. The voyeurs are OK. but say hello. Don't be afraid to ask questions. Even if you do think it's a dumb question, ask it. Just be a part of the community. Talk to other people. That is something that happens a lot. If I am doing something that requires focus and I can't talk a lot and focus on the screen sometimes I will look up and there is a whole conversation happening that  I am not even involved in it and that's great!
What about equipment. What does someone need to get into Periscope if they are going to be throwing or showing some sort of process?
Bare bones set up is a phone or a tablet capable of having the app and some type of tripod. I have a small tripod with a phone clip on it, but that also clips onto a full-sized tripod. But I usually use the little one the most and you can adjust the camera angle very easily.
What do you think about having a good phone for social media in today's climate?
I had to do it. I was rocking an iPhone 4 and I got a 4s when there was already a 5c. It was fine for awhile but a year later they sent me an update that would have taken up a majority of my storage.I could not even have Periscope on that phone.  So I upgraded and I look at it as a total business expense. I have to do it to stay on top of things. I realized I can't go bare bones on everything anymore. I have to stop scrounging for boxes as packing material for mailing my ceramics too because presentation is so important from the minute they see the box. I brand them now. Even the packing material is very aesthetically pleasing. I want the entire thing to be considered so when they open that up they see my branded box. I hand stamp all my boxes, put a little love letter thanking them for how much I appreciate their purchase, those things are so important.
What is the most important thing a person should do for their branding?
Stay authentic and true to yourself. Go with your gut, don't just do things because other people are doing them. Not doing things out of fear but actually trying to share. I know we need to make money but you can't just make it about the money,it has to be deeper than that. Not all people, but the right people will be able to tell if it's phony.
Book
Favorite quote from the book:
"When you are living your personal legend all the universe conspires to help you."
Contact
Instagram: @neilcelaniceramics
Periscope: @neilcelaniceramics