Podcast: Play in new window | Download
Brian R Jones | Episode 311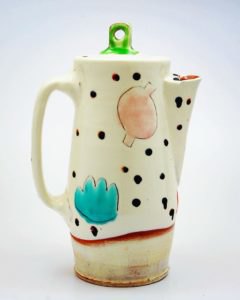 After a couple years of taking a break, Brian Jones is at it again with his groundbreaking podcast, The Jonescast. Brian was the first "real" podcast on the subject of ceramics and helped to pave the way for others like Ben Carter of Tales of the Red Clay Rambler and myself. So I am really excited to see Brian's show relaunching. So we grabbed the mics and had a talk and got caught up.
SPONSORS
Number 1 brand in America for a reason. Skutt.com
For all your ceramic needs go to Georgies.com
I want to talk about starting fresh and starting new. What is one of the biggest things you've learned in the process of moving across country and starting in new studio and life? What is one of the things you have learned about it that you didn't know you had to learn?
We live in an older house and there is old hardware in the house and our bathroom door wouldn't shut because the door knobs and the catch weren't working together. So the house is 100 years old and you can take those catches apart and all it needed was a spring. I went to the hardware store and they had the spring, ( I posted a picture of it on Instagram). There is this service desk at the back of the hardware store that I go to in town and they have this huge board with probably 100 different kinds and sizes of springs and they had the thing I needed. I couldn't believe it and it was the original spring to the house. So I learned that they still make springs for houses from 100 years ago. I think it's phenomenal. That's why big box stores are not always the best thing. They are not going to have that stuff.
Does starting fresh energize you or does it exhaust you?
I think both. When I moved to Portland I tried to get working as fast as possible, to the detriment of setting up a studio they way I should have set it up . That garage studio you came and visited, it didn't have heat. I dealt with it but I had to wear my hiking stockings and hats and layers. Turns out it is uncomfortable working out in the freezing cold of winter. This next time around we are not moving any time soon and I am trying to make the right decisions. Starting fresh sounds like a quick thing to me, but I am trying to be intentional and sometimes you just can't do it in a rush.
Do you think as an artist it is important to feel emotions strongly?
I think as a person people should probably feel emotions strongly. And then you have to deal with those emotions. People do walk around angry every day, all the time, for decades. If that doesn't sound like a way to get sick I don't know what does. There is nothing wrong with feeling those emotions if we can sit in them long enough until they pass then you are making head way.
Now that you are looking at starting a new studio again, what do you feel like the best money you are going to spend is going to be on?
I don't know, I don't have much money. I think a mini-split. I am going to get a mini-split to heat and cool. There is certain things I can do by myself. I can put the floor in by myself, but I cannot do things like put in a sink at some point.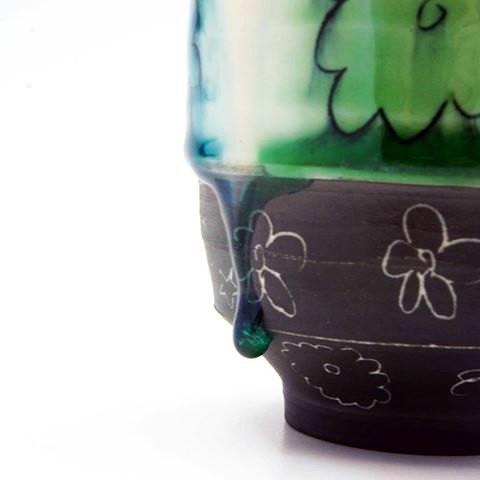 Is there something you are going to do differently to market yourself?
I have a lot of customers from the Mark Marin thing. I might send them a postcard and let them know where I am now. That same postcard is going to go down the Hudson Valley to New York City to other people and businesses and stuff like that. And I'm going to set my dates for this fall, the spring and next fall probably and then it's just a matter of putting the shingle out and being consistent.
My last question is: What is the hardest pot for you to make?
I don't know. There has been a platter. I made it once and I haven't been able to make it again.
Book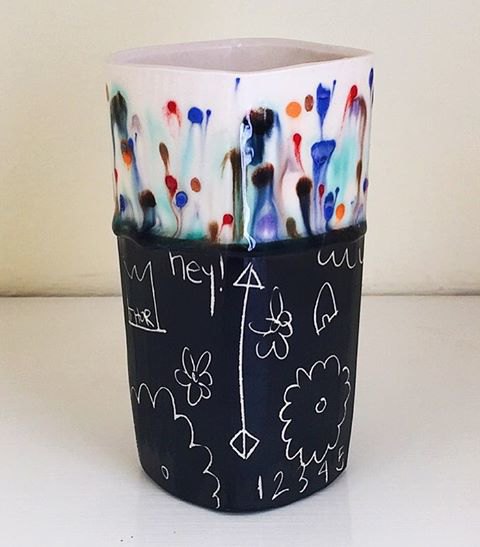 Contact:
Podcast: iTunes Website: jonescast.com
Instagram: @brianrjones