Podcast: Play in new window | Download
Ann Rea | Episode 64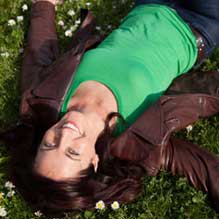 Ann Rea abandoned art for over a decade. When she returned to art Ann wowed the artist world in 2004 with vivid landscapes of the vineyards of California. In less than a year of starting her art business Ann was profitable. Since then Ann has added to her business of amazing canvas works prints, postcards, public speaking, and artist coaching. Ann is voice worthy of our ears.
SPONSORS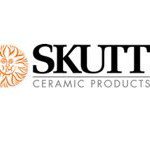 Number 1 brand in America for a reason. Skutt.com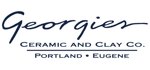 For all your ceramic needs go to Georgies.com
WHAT IS THE KEY TO SUCCESS IN MARKETING YOUR ART?
Solve a problem. Create value above and beyond the art.
WHAT IS THE JOY IN FIGURING OUT HOW TO DO THIS PROPERLY?
It gives artists confidence. It gets them paid. They are actually more creative and their work improves. I have seen it time and time again. Their artistry actually improves. There is nothing more rewarding or more affirming than getting paid. You are being honored and you know you have created value. It is really wonderful when you inspire someone.
WHAT ADVICE WOULD YOU GIVE TO SOMEONE THAT WANTS TO BE AN ARTIST LIKE YOU AND TURN IT INTO A BUSINESS?
Well understand there is a road map, there is a process to building any business and it doesn't happen over night. You have to be committed to this for the long haul. But that doesn't mean doing the same old broken thing over and over again. It needs to be persistent but always look for ways to do things smarter. Learn from others. We do not succeed alone. If I think of one piece of advice: You are not going to make it on your own. You have to learn from others, you have to get help. You have to get teachers. You have to get mentors. You have to get rid of people who tear you down.
BOOK
Sell Your Art Without Selling Out
DON'TS AND DO'S FOR CREATING A BUSINESS WITH YOUR ART
DON'TS
Do not call it a career. The only time you have a career is if you get a paycheck. Don't call it a career, it is a business.
Don't use the starving artist slur. It's not funny and it's not true. It's disrespectful and self-limiting.
Don't ever discount your work.
DO'S
Do have a business plan.
Do it with others. Don't try to go it alone. It's not going to work.
Do understand that relationships equal revenue.
CONTACT
Here's a link to "Fulfill Your Creative Purpose" free course registration.