Podcast: Play in new window | Download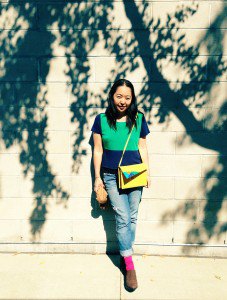 Shino Takeda grew up on Kyushu island in southern Japan.  Kyushu has a rich history of ceramics and arts.  Shino's mother admired and collected both. When Shino was a child her family would travel all around Japan to look at different art shows and visit ceramic artists studios.  Shino's work is an appropriation of those more traditional Japanese art forms mixed with all the freshness of today's New York City
All Shino's work is hand-build and one of a kind that is searching for perfect imperfection, tracing memories, and making a story that  connects the old to the new.
What Keeps You Inspired?
I am connected to the season. I'm not really good at researching anything. I don't sit in the house and look up things on the internet, but when I am walking around I am very aware of what is
going on in nature around me. That would keep me very inspired. Like seasons changing, like colors… every day is a different color. I think that is the most inspiration.
What is a go-to tool for you?

You know the rice scooper? I have to have that. That is the only tool I use. i don't carve the clay out, but that will really make the surface round and smooth. That is the only tool that I have or have to have.
You have to understand who you are. I think my ceramics are just like me. My personality is right there in the ceramics. I think that is why I came this far is because people see the ceramic and they see me behind it. I get a lot of fan letters that say, You make me so happy . You must be happy every day! Things like that. So I think it is important that you are a young person still struggling, it is important to know who you are the direct that personality and your experience to the ceramic. Not look at the book and Okay, this is technically good, and this looks good, and this is what is selling now so I am going to make that. I think that will trap you in a little black hole. I think it is important that you have to know yourself and that will reflect your work. I think that is the most honest and beautiful thing you can make.
Book
Wolf Kahn Pastels by Wolf Kahn
Contact