Podcast: Play in new window | Download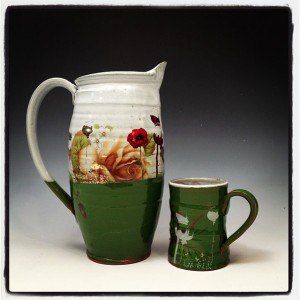 Justin Rothshank is a studio ceramic artist working in Goshen, Indiana. His ceramic work has been exhibited and published internationally, including articles in Ceramics Monthly, American Craft, Studio Potter, The Log Book, and Neue Keramik. He has been a presenter, panelist, visiting artist, and artist-in-residence at numerous universities, schools, conferences, and art centers throughout the United States and abroad. Justin was presented with an Award of Excellence by the American Craft Council in February 2009.
In 2007 he was recognized by Ceramics Monthly Magazine as an Emerging Artist. He has also been awarded an Alcoa Foundation Leadership Grant for Arts Managers, a 2007 Work of Art Award from Greater Pittsburgh Arts Council, the 2005 Decade of Servant Leadership Award from Goshen College, and was named to Pittsburgh Magazine's 40 under 40 in 2005.
What Keeps You Inspired?
One thing I try to do is get inside the studio almost every day. Six days out of the week I just try to be in the studio making things. I feel like there is inspiration in learning as you are in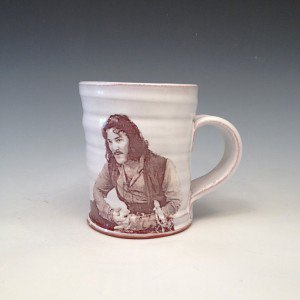 the studio.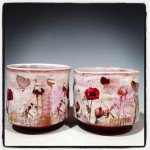 I also look at other people's work. I really enjoy looking on Instagram and seeing what other people are making. That's certainly an inspiration to me because I see how someone used a color or how they used a clay body… I end up wanting to incorporate that in to what I am making.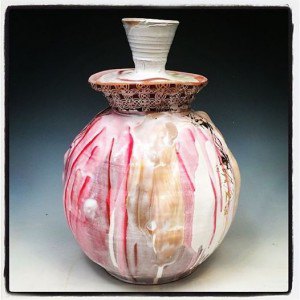 I also try to take workshops or at least participate on a creative level with other artists to learn how they are working and how they are making a successful body of work. I don't think I have figured out everything there is to know. There is always an opportunity to keep learning from other people.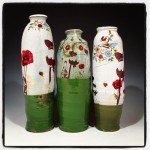 Then my family. My wife and my kids are an inspiration. They look at the world and they look at my work in a different way than I do. So talking with them and seeing how they experience clay helps me look at things differently too.
How much do you devote to keeping your inventory up vs experimenting

During the down months of the year, January and February, I try to take some vacation time and try something new. It's really not important to be making inventory at that time. I also try to test regardless because my kilns are firing on average of about five times a week. So there is always a kiln going and tests going in each kiln. Lastly I try to spend a year on a given form. The first year I spent focusing on mugs. Then I did a year focusing on bowls. Last year I worked mostly on vases. This year I am trying to do big bowls. This helps me to feel more comfortable with forms I may not have been as comfortable with before.
Advice for the potter.

The thing I always say when I am asked that question is, You have to make a lots of stuff. You have to be constantly making work. For a number of reasons. For one is the more stuff you make the better you get at it. It's just the law of averages- if you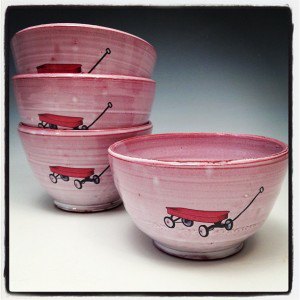 make a thousand mugs, the thousandth mug is probably going to be better than the first mug that you made. So as a craftperson there is no way around the material.
Also, the more you make the more you have to sell. The more you have to sell, the more likely it is that you are going to be able to sell it. You have to find a way to get your work out there. That is the model that I started my business with. To keep making work and finding a way to keep making work.
Equally important is to show that work to people. No one is going to know what you are doing unless you show it to them. So you have to get it out there. You have to take pictures of it, or send it off to shows, or take it to craft fairs or things like that.
Book
Art & Fear by David Bayles and Ted Orland
Contact