Podcast: Play in new window | Download
Travis Owens grew up making pots with his family at Jugtown Pottery, in Moore County, NC.  He began making pots at an early age; learning from his parents, much the way his family has passed down the craft for over 150 years. As is important with all Jugtown pots, Travis's pieces use local clays and glazes, all of which are formulated at Jugtown. Travis's pieces have their own unique style, which draw from historic forms of his family.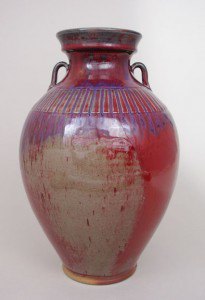 Travis graduated from NC State University, College of Design in 2007 with a Bachelor's in Art + Design. He has given talks about Jugtown and his family's legacy to many groups around the country, and enjoys helping people learn about the wonderful legacy that Jugtown continues.
Jugtown Pottery began by, and continues to use the influence of regional pots and classic ancient pottery forms blended to create a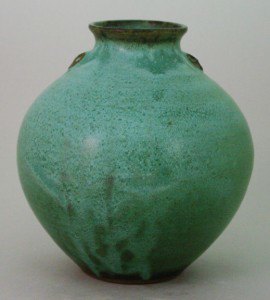 functional, understated and graceful pot. Travis continues to hold this as the standard by which all pots must be made. He has a great respect for the role his family has played in keeping the area's pottery tradition alive. As with all things, there must be an evolution from generation to generation, in order to keep the tradition going, but Travis also continues to make the classic utilitarian forms that his family made in the area a century and a half ago. At the Jugtown museum, you can find a history of Jugtown pots, but also a history of Owen/Owens family pots, which serve as representation and inspiration for everyone.
What do you do to keep yourself inspired?
When I don't feel like making pots or something isn't working right, I go out to our museum and I look at old pots and I think about what people went through to make pots and how easy we have it compared to those people. To realize what they had to do a hundred and fifty years ago and make beautiful pots and the eyes they had to making those pots, that is pretty inspirational to me and the rest of us here at Jugtown.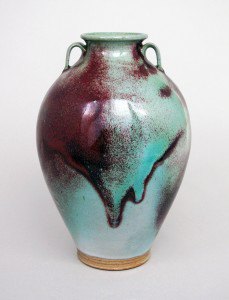 What is your go-to tool that you have to have?
It would probably be the wheel. I don't think I'd be much good without it. The wheel I turn on is a Shimpo.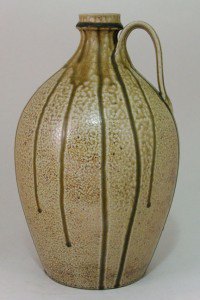 What advice would you give to a young potter?
That is a hard thing because everybody make pottery in their own way. The only thing I can say to young people or anybody that wants to be serious about it is to look at really good pottery. Pick it up, study it, feel it to know what makes a good pot. It's hard to make good pots if you don't know what good pots look like. That way you can put the very best pots you can out there.
Contact Information