Podcast: Play in new window | Download
Julie Covington | Episode 130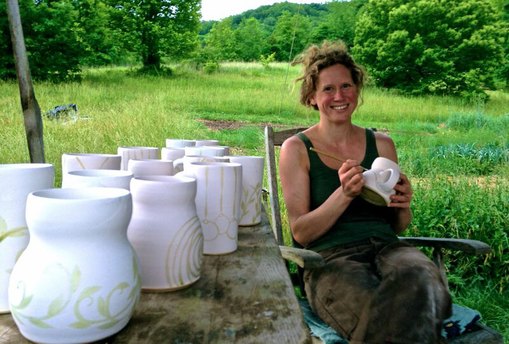 Julie Covington is a potter working in Asheville, NCs River Arts District. Julie feels lucky to be surrounded by an amazing community of craftspeople, farmers, musicians, healers, and teachers who regularly inspire her to be a better potter! Julie makes sturdy, comfortable tableware decorated in a variety of playful designs.
SPONSORS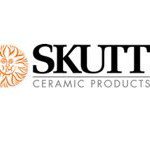 Number 1 brand in America for a reason. Skutt.com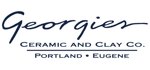 For all your ceramic needs go to Georgies.com
WHAT DO YOU DO TO KEEP YOURSELF FROM BECOMING A COPYCAT?
I ask that question of myself and other potters semi-regularly. One thing I don't do is spend a lot of time looking at ceramic magazines. I'll breeze through a copy quickly just to see what is going on, but I don't study them. I do spend time on Instagram, but only to spark inspiration or curiosity to take back into the studio.
The other thing I do is when I go back to the potter's work that I am drawn back to year after year who inspire me, I will sit with questions like, What are the qualities that I am drawn back to? Then I try to ask myself how I can increase those qualities in my life. This helps me become a creative problem solving for my work.
WHAT'S YOUR BEST MARKETING PRACTICE?
This isn't really intentional, but it is probably going downtown to the coffee shop with my favorite mugs. Often times I will get compliments on it from the people around or from the baristas and they say, Gosh! Did you make that? and Where do you sell your work? I think seeing the piece and seeing the piece in use is fun for people.
I don't do a lot of marketing. I recently started doing social media because I had been resisting that for a long time because I didn't want to spend more time on the computer. But I think I was cutting off my nose to spite my face not taking advantage social media. It's pretty easy to do. So I've started a Facebook page and an Instagram account. And that's been really good so far.
WHICH IS YOUR FAVORITE SOCIAL MEDIA PLATFORM?
I think I like Instagram better than Facebook because it is so simple. If we are talking about the purposes of marketing, it is so simple because you just scroll through pictures. I love to go to potters Instagram accounts and see their catalog of work.
HOW DO YOU MAKE A SALES PITCH?
I don't really do anything. I really don't like salespeople. I don't buy a lot of stuff and I am not a big supporter of people buying stuff unless they love it. I feel like most of us have a ton of physical objects and I think we shouldn't have a lot of stuff unless they are extremely useful or extremely beautiful.
WHAT IS YOUR FAVORITE WAY TO SELL?
Definitely my through my studio. Then I get to interact with the people that buy my work. Especially when they come back year after year… We come and see you ever time we are in Ashville. We love your pottery. or I gave this piece as a gift and now I miss it so I need another one. or My sweetheart always takes my coffee mug before I can get to it in the morning so I have to buy another one. They just tell me these sweet stories and it's nice and really flattering to me that people like my pottery so much that they want to come back and buy more.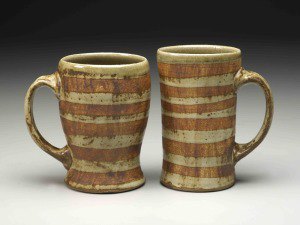 IF YOU COULD BE A SUPERHERO, WHAT SUPERPOWER WOULD YOU WANT?
I suspect that the traits that I am most interested in cultivating might not be considered superhero traits by most people. The traits that I would like to cultivate more of in my life are things like patience and acceptance and just being more present. As much as I try to create and cultivate a life that is spacious and slower paced, I still struggle with this sense of urgency. I would just love to shed that.
BOOK
A Branch from the Lightning Tree by Martin Shaw
CONTACT