Podcast: Play in new window | Download
Brit McDaniel | Episode 143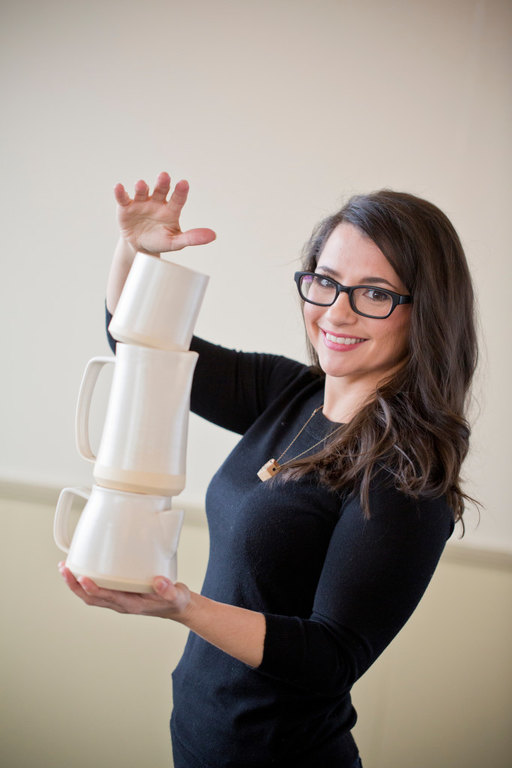 As the artist and designer behind Paper & Clay, I make modern functional ceramics that are designed to be both beautiful and very usable. I draw inspiration from my love of Scandinavian design  in the design of my forms and development of glazes, but also in a broader sense. I love having simple but well made elements as a part of my own home, and I strive to create work that fits that form.
SPONSORS
Number 1 brand in America for a reason. Skutt.com
For all your ceramic needs go to Georgies.com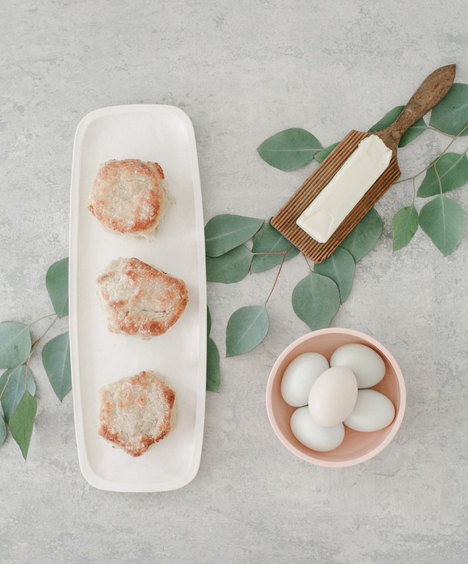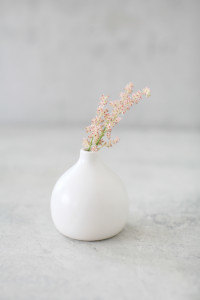 WHAT IS THE KEY FOR DEFINING A BRAND? 
I think the biggest thing is knowing yourself and knowing what you like. You can' define it without knowing that information. And so many people don't know that when they leave school. It takes a long time to figure that stuff out. So really just trying to be true to your self. It's really important.
WHAT'S YOUR STRONGEST MARKETING TOOL? 
Photography. 100%. I mean in the age of online sales your image is your work. It's the most important thing for sure.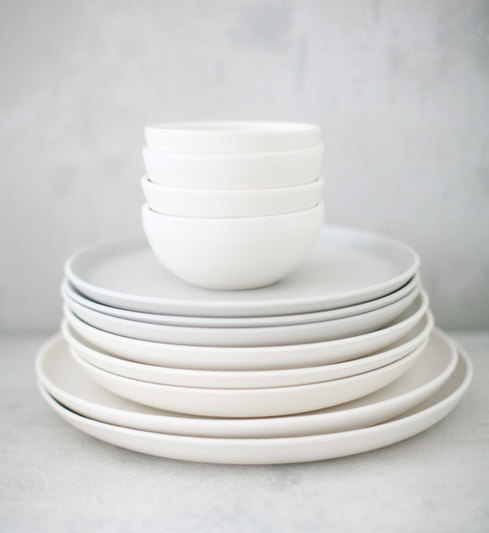 WHAT ONE SKILL DO YOU THINK MOST PEOPLE SHOULD FOCUS ON TO UP THEIR GAME? 
I have to say photography again. For sure. And specifically lighting. It's the biggest thing that people struggle with. Learning how to use natural light in your photographs is huge.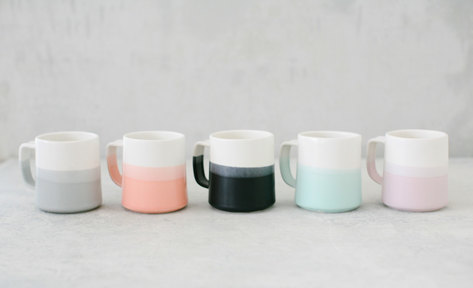 DO YOU TEND TO AVOID PEOPLE WHO AREN'T PUTTING THE EFFORT IN TO MAKE THEIR PHOTOGRAPHY LOOK BEAUTIFUL? 
I think defiantly I'm more drawn towards artist who have a professional feel. It's not true across the board. There may be a few people I follow just because their work is remarkable and I don't pay attention too much to their over all feed. I think it's most important when I decide to follow somebody. And that's the thing I think every one has to keep in mind. As far as having a cohesive presence. Especially on Intsagram. Whenever someone sees or name or someone mentions you and they go to your profile, they make a decision in a few seconds about whether or not they're going to follow you. So what ever is there in those first six to nine images is what they're going to see. So if the work is really really strong and it's not super cohesive then I may follow them. But it's much more likely that I will follow somebody with a cohesive style and images I want to look at.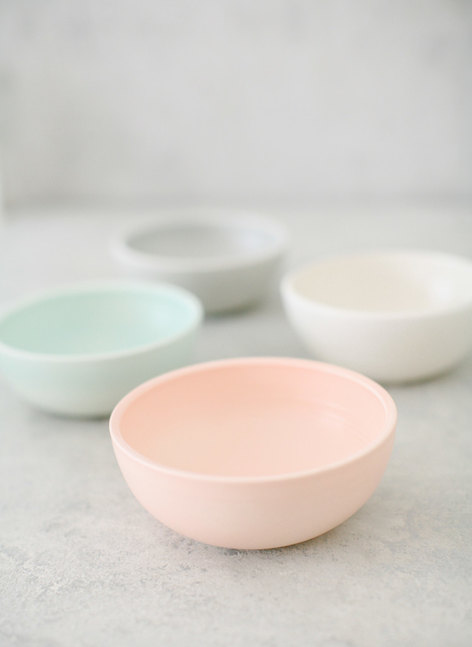 WE ALREADY KNOW YOU'RE AN ARTIST, BUT YOU'RE ALSO AN ENTREPRENEUR. WHICH DO YOU LOVE MORE? MAKING POTS OR MAKING MONEY? 
Defiantly making pots! 100%! You know I think I was reading an article on Facebook, about how people use the two terms interchangeably when it comes to creative businesses. How they're two very different things. The author was saying that you can decide which one you are by saying: if someone offered you money for you business would you sell it? And if it's 'yes' you are primarily an entrepreneur. If it's 'hello no this is my work' then you're primarily an artist. And I think there is no way I would let go of what I've created. It's so much a part of me. It's such an important part of my life. And I'm so much tied into my work there's just no way. If I could come into a lot of money and not have to make work to sell that would be wonderful.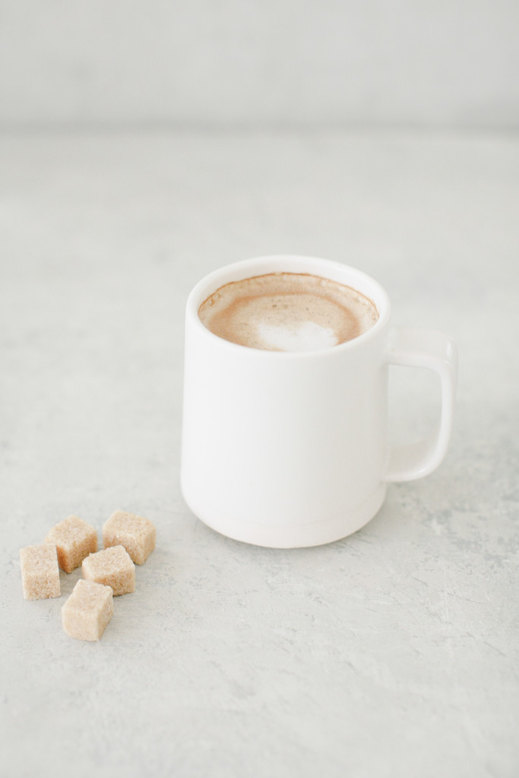 BUT WOULD YOU STILL MAKE?
Absolutely! With out a doubt. I think that's the key to finding what's really going to sustain you. Is that thing you would keep doing no matter what. If I became a millionaire tomorrow, I would make work every day.
BUSINESS SPEAKING, WHAT'S ONE OF YOUR BIGGEST FAILURES THAT YOU WENT THROUGH TURNING AROUND AND LEARNING THE MOST FROM? 
I have to pick one failure? There's a whole lot! I think one thing I'm always struggling with is time management. It's such a huge part of having a creative business and it's so hard to balance the time where you feel most creative and heavily productive and when it needs to fit into your schedule. That's definitely a struggle. I think it's been hard for me to know when to take big risks and really invest. There are some purchases that I need to make for my studio that I've put off way too long. Making those discussions is really difficult. I don't know if there's a solution for that stuff. I think it's just something we all have to work through and recognize that everybody with it. It's just part of it. Just always trying to get better at it.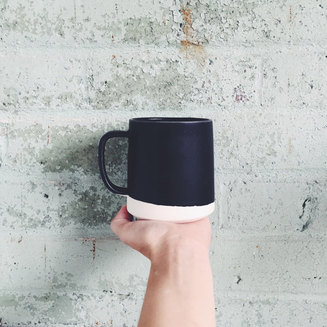 WHAT THREE PIECES OF ADVICE WOULD YOU GIVE TO SOMEONE WANTING TO MAKE A CAREER AS AN ENTREPRENEUR AND ARTIST? 
The first thing would be, to be financially conservative when it comes to your studio and really be honest about what you need as apposed to what you want. Because the more you put your self under, if you're taking out loans in the beginning, the harder it's going to be to get momentum and get going. I think being conservative and growing slowly. That's really huge. I would say photography, branding, website, that whole package, making sure that that is really sharp. And if you can do it yourself that's so lucky. But most likely you're going to have to invest in that. And that's something you're going to have to build into your plan is making sure you have a really professional presence. I can't tell you have many times I've wanted to order something from a ceramic supplier and I've gone to their site and just left immediately because the site was such a mess. And the two places I end up ordering form the most are far away me, but they're easy to work with, have incredible customer service, and their site is easy to navigate. I think paying attention to that for yourself is really important as well. And I think the third thing would be always be open minded and kind toward other makers and business owners. And try not to let creative jealousy get in the way of good relationships. I think it's really important for us all to support each other. Social media is a beautiful thing, but the downside of it means we are always consuming all of the same stimuli. So we are all seeing all of the same images on Instagram, all of the same thing on Pinterest. Because of that there's a lot of very similar work that happens. It's really a struggle to try and combat that stuff. But I think it's really important to not take things personally. Be kind to other makers especially within the ceramics community. Be open and helpful. Just be kind and a nice person. It really goes a long way.
The War of Art by Steven Pressfield
CONTACT 
Instagram- britmcdaniel