Podcast: Play in new window | Download
Martha Grover | Episode 154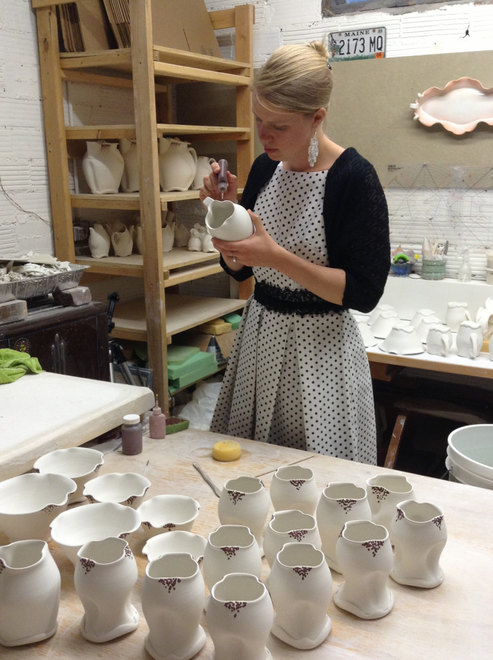 Martha Grover is a functional potter, living in Bethel, Maine creating thrown and altered porcelain pieces. She attended Bennington College in Vermont, where she received her undergraduate degree in Architecture. Martha received her MFA in ceramics from the University of Massachusetts Dartmouth. She received the Taunt Fellowship at the Archie Bray Foundation. Her work can be found at galleries throughout the country. Her work has been published in Ceramics Monthly, Clay Times, Pottery Making Illustrated, 500 Pitchers, 500 Platters and Chargers, and 500 Vases.
SPONSORS
Number 1 brand in America for a reason. Skutt.com
For all your ceramic needs go to Georgies.c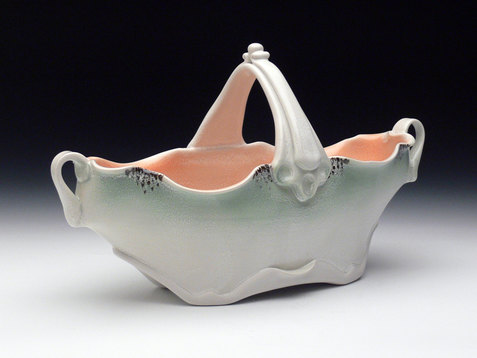 HOW HAS BEING A BUSINESS OWNER AFFECTED YOUR MAKING?
I guess I ended up making as many pots in the last two months as I ordinarily would have. It was just compressed into a very small period of time. It has been really interesting trying to figure out all the studio needs that I have never had to come up with before. I have always worked in some kind of shared space.
HOW HAS IT AFFECTED YOUR FAMILY LIFE, RUNNING YOUR OWN BUSINESS?
Josh and I have spent almost every moment of every day together the last couple of months, except when I have been travelling. It think we are both people who are good at diving into projects and that has been really wonderful that we can both be working on different projects and still be in the same space.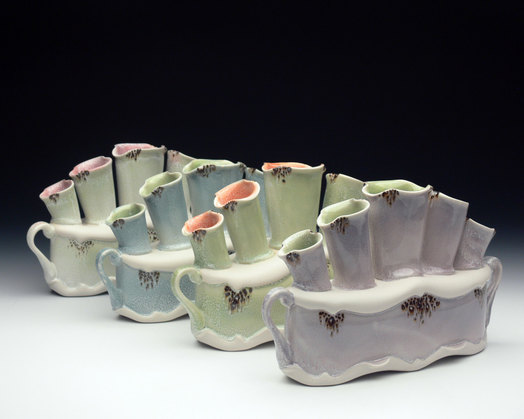 WHAT IS YOUR MAIN MOTIVATION NOW THAT YOU ARE AN ENTREPRENEUR?
I think it's the same. All of my motivation comes from my love of making pots.
HOW DO YOU DEFINE SUCCESS?
For me there is the Can you pay your bills at the end of the month? But then there is also feeling satisfied at the end of the day. Did I work as hard as I could? and Am I enjoying life?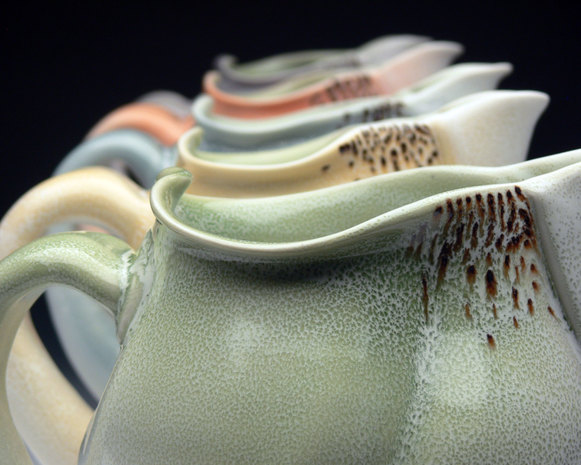 WHAT IS YOUR GREATEST FEAR RIGHT NOW AND HOW DO YOU MANAGE THAT FEAR?
There are so many details of things, like we had to have the fire marshal come and inspect our kilns. So I think a lot of fear is coming from Is there some detail that I don't know about that no one has told me? So as much as we can, we are talking with people who can send us in the right direction.