Podcast: Play in new window | Download
Heidi Fahrenbacher | Episode 156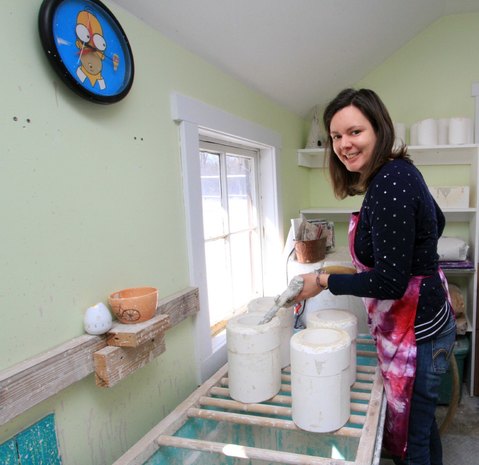 Heidi Fahrenbacher is a ceramic artist from Plainwell, MI that creates slipcast ceramics with vibrant colors and images that observe a simple moment in time. Heidi loves ceramics and, until recently, was throwing everything on the wheel until she had hip surgery.
SPONSORS
Number 1 brand in America for a reason. Skutt.com
For all your ceramic needs go to Georgies.c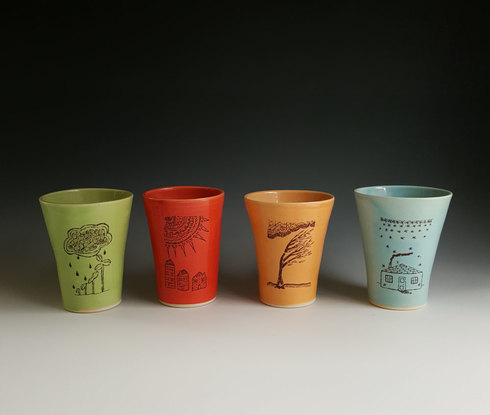 WHAT HAS BEEN YOUR MOST SATISFYING MOMENT AS A BUSINESS OWNER?
This is kind of a corny example, but my dad always told me, You should get insurance because you never know what's going to happen. So I went and I finally bought insurance for when I do art fairs and lo and behold, my booth blew over. So it destroyed a bunch of pottery. I put a claim in and I got a check for the pottery. When I took the time to be more responsible with my business, it paid off.
TELL ME THE DIFFERENCE, FROM YOUR PERSPECTIVE, OF BEING AN ENTREPRENEUR AND BEING AN EMPLOYEE.
Responsibility. When you are an employee, you sort of punch in and punch out and it doesn't matter as much. But when you are an entrepreneur you have to think about everything you do,that it has a consequence. Are you going to take the day off or are you going to try and finish the 20 mugs that you have to sell?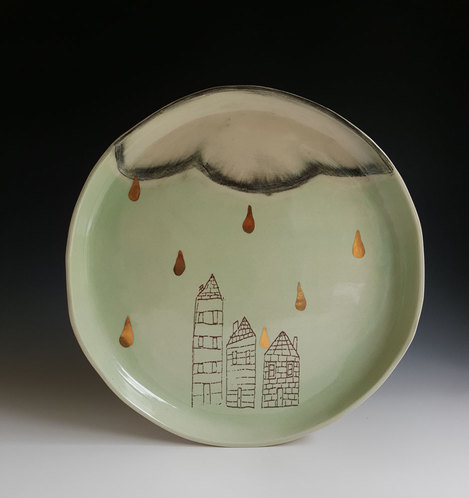 HOW DO YOU MARKET YOUR BUSINESS?
I have an email newsletter that I send out periodically. I am on social media. One of the best ways I found to market my business is just talking to people when they ask you what you do.
HOW FAR ARE YOU WILLING TO GO TO SUCCEED AS A BUSINESS OWNER?
I wouldn't do anything dishonest or morally reprehensible. Like I wouldn't use barium in a glaze. I wouldn't try and sell a cracked piece of pottery.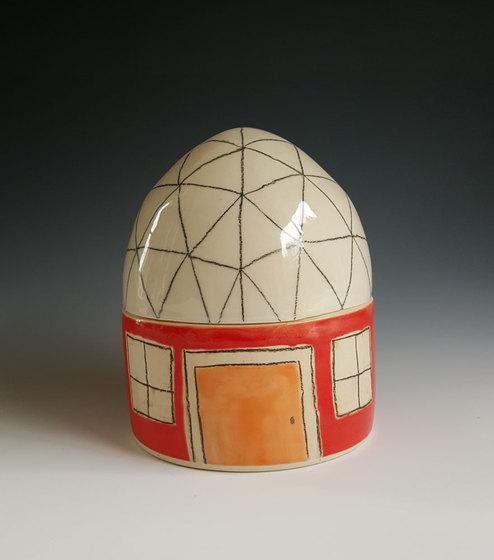 WHAT SACRIFICES HAVE YOU HAD TO MAKE TO SUCCEED AS AN ARTIST?
Well, I have had to miss a lot of things. A lot of times you have to work on the week ends. So you will miss weddings or birthday parties, baby showers, bridal showers. At first it was really hard, so I used to try and do everything but really you can't. You have to pick and choose what is really important to you. I found that those who are your true friends understand.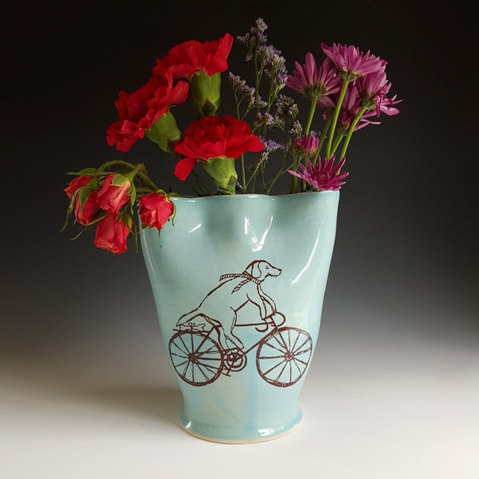 CONTACT