Podcast: Play in new window | Download
Isaac Patmore | Episode 71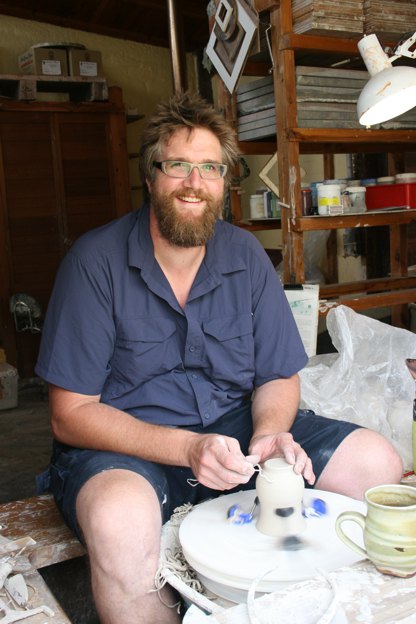 Isaac Patmore has his arts practice split across many facets of creative production. A full time arts worker, working At Monte Lupo as a manager in the creative arts. Aiding people with disabilities to design, decorate and create ceramics for sales and exhibitions.
Isaac's personal arts practice is split across the work he makes to fire in wood kilns and work for the electric kiln. These two different finishes of the work still show the hand of the maker and comfortably sit together as a complete body of work.
SPONSORS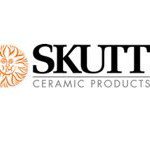 Number 1 brand in America for a reason. Skutt.com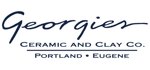 For all your ceramic needs go to Georgies.com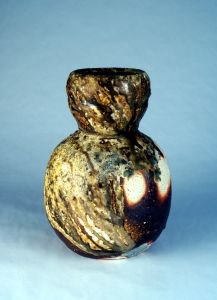 WHAT DO YOU DO TO KEEP YOURSELF INSPIRED?
I'm always observing and trying not to keep still. When ideas come up I try to go with it and seeing what comes from those things. In recent years I have made musical instruments for a theater performance. This year I am teaching pottery classes at a music festival. I try to say yes to things as they come up. Funny things happen in life that can turn around and be the inspiration for what you are doing.
WHAT ARE ONE OF THE THINGS THAT YOU LOVE MOST ABOUT YOUR STUDIO?
The things I love most are probably the handmade tools that have happened over the years. I am one of those makers that will make something
specific to make a piece and it's funny over the years, the collection of things that you end up with, it's just great having that stuff around.

WHO HAS BEEN A MAJOR INFLUENCE IN YOUR WORK?
I have really liked the work of American artists Dick Lehman and Ron Negal.  Those two artists' work got me really excited from the beginning

when I started making ceramics.
PRETEND I AM A GALLERY OWNER. HOW WOULD YOU DESCRIBE YOURSELF ON THE PHONE TO CONVINCE ME TO CARRY YOUR WORK IN MY GALLERY?
A versatile ceramic artist that has a sharp eye for form and surface.
BOOK
Color: A Natural History of the Palette
WHAT ADVICE WOULD YOU GIVE TO A YOUNG POTTER WHO WANTED TO BE LIKE YOU?
Keep making. The only way to learn with ceramics is by trial. Be happy to throw it away. I know that is a really bad thing to say with the planet we live in, but you don't have to hang on to everything. You want to make amazing work straight away, but you've got to do the hard work and practice, practice. A good foundation in understanding the materials so you get the results you want is important. Then you can turn around and recreate those results. Practice and experiment are the two keys to ceramics I think.


CONTACT