Podcast: Play in new window | Download
James Seet | Episode 76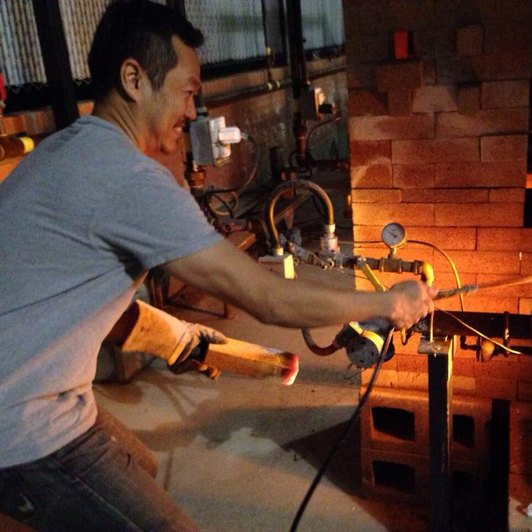 James finds it essential to tell stories through his art. As an art director, he uses ceramics as a canvas by incorporating illustrations into his work. He has a flair for theatrics and adopts a whimsical style that is sometimes satirical, which he hopes will tickle emotions and generate conversations.
SPONSORS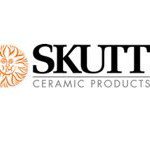 Number 1 brand in America for a reason. Skutt.com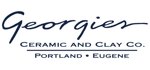 For all your ceramic needs go to Georgies.com

HOW DO YOU KEEP YOURSELF INSPIRED?

My inspiration comes from all different things. I am inspired by music. I am inspired by words, probably a poem or a book. Sometimes when I listen to music I see imagery. Of course, I do love nature. Nature is my great source of inspiration. I think I delight in concepts. I like dwelling into layers of things. I find it intriguing to tell stories.
WHAT IS THE DELIGHT IN CREATING FIGURATIVE WORK?
My delight is always being happy. It's very simple, basically when I am in touch with clay I am just happy.
IS YOUR STUDIO IN YOUR HOME?

At the moment my studio is under renovation. Now I am sharing a space in my mom's kitchen,so that is not very comfortable. My studio is actually in a condo believe it or not. I do have a small kiln. a Skutt kiln. Sometimes if my work becomes bigger I need to fire at the
Potter's Place.
GIVE ME A WORD THAT DESCRIBES YOU.
I don't know. Bizarre, I think. That is what my parent's always tell me. I need to be inquisitive in my line of work and I find that in ceramics I am given the chance to be inquisitive.
WHAT ADVICE WOULD YOU GIVE SOMEONE WHO WANTED TO BECOME A FIGURATIVE POTTER?
I think you should think a lot. It is all about being philosophical. You should read some philosophical books and maybe explore that. I am not sure it is for everybody. If you like it or delight in it, it is for you. If you really want to explore figurative clay, you should find a reason behind your work. Look at life in a
comical sense,being too serious is not good. Try to look for more perspective in your life and in your friend's lives. You can express your emotions and thoughts through your clay. Don't do what matters to another person, do what matters to you. It gives you a voice. You don't have to literally say it, you can say it through your work.