Podcast: Play in new window | Download
Nia Gautama | Episode 78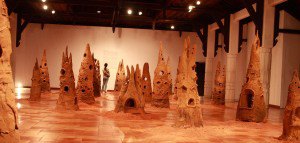 Nia Gautama is  a ceramic artist who resides in Bandung, West Java, Indonesia, and currently pursuing her MFA degree in Visual Art at Bandung Institute of Technology. Since early 2000, she has actively exhibited both at home and abroad.
SPONSORS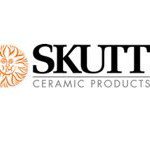 Number 1 brand in America for a reason. Skutt.com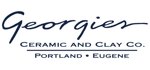 For all your ceramic needs go to Georgies.com
HOW DO YOU STAY INSPIRED?
Sometimes I am inspired by my surroundings where I live. Sometimes I am inspired with my personal life and sometimes I am inspired by the people I have met, with their problems and situations. If there is an invitation to do a residency in some places I have to explore the location and I get inspired. I love to read and I love to see some art exhibitions.
HOW DO YOU CAPTURE YOUR IDEAS SO YOU DON'T LOSE THEM?

I have a book of ideas and I write them down. I keep a sketchbook and a notebook.
WHERE IS YOUR STUDIO?
When I was in Jakarta, I had a studio in my house. Then I moved and I am starting to set up my studio and it is only 100 meters from my house.
WHAT KIND OF ADVICE WOULD YOU GIVE TO A PERSON WHO WANTED TO BE AN INSTALLATION ARTIST?
It depends on what kind of medium they want to use. If they are a ceramic artist, just do your work. You can do a lot from inspiration. You can put your story in your installation. You have to show your own character. Be yourself in your work.
CONTACT