Podcast: Play in new window | Download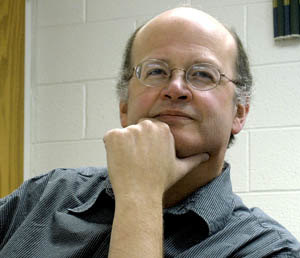 John Neely is the Professor of Ceramics at Utah State University and is an accomplished ceramicist having presented his work in over 100 domestic group exhibitions as well as solo and international exhibitions which include China, Korea, Australia, Japan, New Zealand,  and Yugoslavia. John has
lectured and conducted in workshops at the International Woodfire Conference in Flagstaff, AZ; Functional Ceramics Workshop in Wooster, OH; Utilitarian Clay Conference in Arrowmont, TN; Mendocino Arts Center in Mendocino, CA, and the Experimental Porcelain Workshop in Jingdezhen, China.
SPONSORS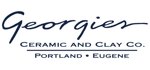 For all your ceramic needs go to Georgies.com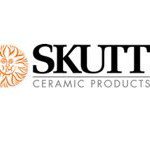 Number 1 brand in America for a reason. Skutt.com
HOW DO YOU KEEP INSPIRED AS A POTTER?
I have no trouble with inspiration. Each day I have to decide what I'm not going to get done because I can't do it all. I've got more projects that I can possibly ever complete. One of the great satisfactions of being in the teaching business is that I get the vicarious kind of pleasure and gratification out of watching students run with some of my ideas.
WHAT DO YOU LISTEN TO WHEN YOU ARE MAKING?
Well  lots of things, but primarily I listen to what you might describe as acoustic jazz.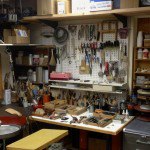 WHAT IS ONE OF THE TOOLS YOU LOVE TO USE IN YOUR STUDIO?
If you saw my studio, I think you would understand that I'm a tool junky. If I had to pick one I would say maybe a whetstone. I actually have a number of those too but without a whetstone you don't have sharp tools and without sharp tools you can't make the tools to make pottery.
WHAT ADVICE WOULD YOU GIVE TO A  SOMEONE THAT WOULD LIKE TO BECOME A POTTER?
The single most significant thing I did  in my educational career was to learn a foreign language. Learning to read and write and speak Japanese made my life what it is. If I had one piece of advice to anyone, this is not limited to potters or artists, I'd say learn a foreign language.
HOW IS YOUR DAY SPENT AS A POTTER?
It has changed over time and it changes through

out the year. I spend more time on what I call administrivia than I do actually in the classroom, for example. I probably spend more time in the classroom than I do in the studio. But those times when I'm actually in the studio I can put in long days, fourteen
hour days. I don't try and do the numbers of things I used to because it's not possible.  It's difficult for me to characterize a typical day, over the last two weeks we have had a group of alums here, some of them graduated in 1988 along with our current students who were firing the biggest of our wood kilns, so I spent a whole lot of time with them.
Splitting wood and soaking the kiln and in the down time doing pot lucks, things like that. All that kind of counts in to what I do. Next week I will be doing workshops in Kentucky and making all day long for the five days of the workshop. Then I'm back for academic meetings and then I'm off to Denmark for the second European Wood Fire Conference. So It is very eclectic.
CONTACT