Podcast: Play in new window | Download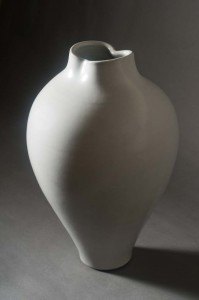 Joe Ottaway has been a full time Ceramics Teacher in Tertiary Education in Australia and a practising potter for over 30 years. During this time he has shown in numerous exhibitions and his ceramics work is represented in private and public collections in Australia. Last year he set up a private Pottery School in Brisbane called Oxide Clay Art.
SPONSORS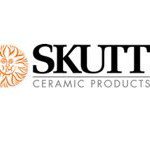 Number 1 brand in America for a reason. Skutt.com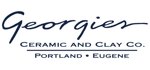 For all your ceramic needs go to Georgies.com
WHAT DO YOU DO TO KEEP YOURSELF INSPIRED?
It is important to keep working, because i find if you stop doing the actual physical work, making work, your passion tends to die down a little bit. So I try and keep working the whole time. I find through the process of doing the work, it inspires you, particularly when you get work finished and you open the kiln and you've got some great pots that come out.It is inspiring to see the finished product that you are really happy with.  Also, just looking at things. My work is based on abstraction of natural form and for instance particular things like shells, that really inspires me. Seeing a beautiful shell or object and just looking at it and studying it and working out how I can translate that into clay.
WHAT DO YOU LISTEN TO WHEN YOU ARE MAKING?
It's just background stuff. There is a station in Brisbane called SBS Chill l. It's just kind of laid back international music.
WHAT IS ONE OF THE TOOLS YOU LOVE TO USE IN YOUR STUDIO?
The wheel. The first one I used I actually built because when I first started studying it was a bit expensive to buy one so I decided to build one. It was a pretty funny looking contraption. In my studio, all the wheels I have are second hand wheels and some of them are quite old. I have one I am quite fond of, it's quite old and it's called a Super Potter's Wheel. It's a really fantastic wheel. I like the idea of collecting all these old and different pottery wheels and  keeping them going.
Another tool I like is called a chattering tool. It's just like a bit of spring steel.I really like using it because it makes beautiful marks on the clay.
WHAT ADVICE WOULD YOU GIVE TO A  SOMEONE THAT WOULD LIKE TO BECOME A POTTER?
It's a tough call, being an artist these days is really hard. If you really want to do it you got to have the passion and you've got to be really determined and try and get the best education and training that you can get. In all aspects, particularly in the business side of it because becoming an artist is one thing, but to be making a living at it is quite another thing all together. You've got to have that tenacity and wanting to do it and to stick with it.
Developing Glazes  Greg Daly
Ceramic Arts Daily 
HOW IS YOUR DAY SPENT AS A POTTER?
I teach classes Tuesday night and then I do  Wednesday morning and Wednesday night and then I do Saturday mornings. So Tuesday and Wednesday are my busy days. It is a lot of work just getting organized, probably a bit more than I realized. You have to store everything from one week to the next. I store all the pots the students make in boxes
with lids and I have a storage space. The days I'm actually teaching are quite busy getting the studio ready.  The days I'm not teaching I try and spend a bit of time doing my own stuff and producing work. There is quite a bit of time given over just to answering emails. Answering inquiries and emails and looking for websites takes quite a bit of time. I guess,  The other thing is firing the kiln. Because I have the gas kiln, when I fire it I have to be in the studio, and working from there the whole time. Every half hour or so I am checking the kiln or turning it up and writing down records and that sort of thing. I guess it does take more time than meets the eye. To be honest I have not got into a complete routine yet, and I like to be not too routine.
CONTACT